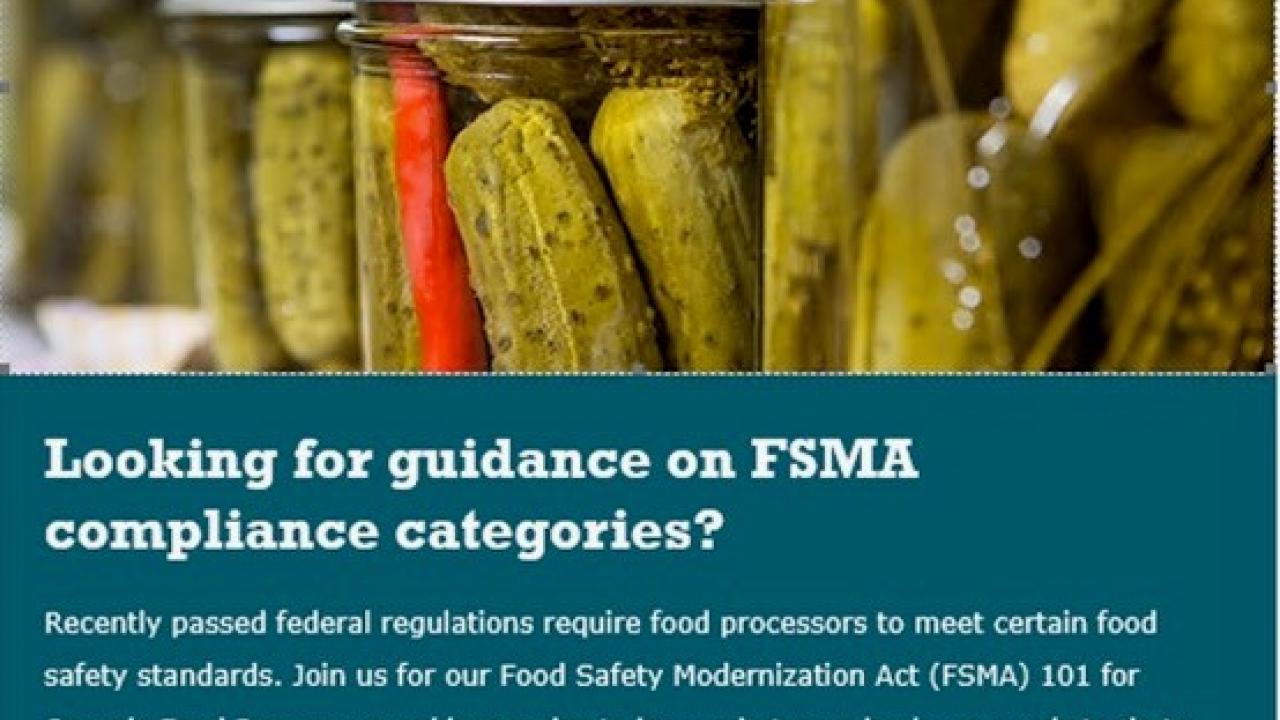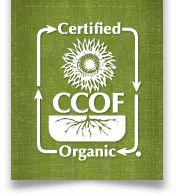 California Certified Organic Farmers (CCOF), in partnership with UC Davis FST, UCANR, Washington State University, and WA State Department of Agriculture's Certified Organic Program, is offering a free four-part webinar series on FSMA and food safety basics for organic food processors. 
Recently passed federal regulations require food processors to meet certain new food safety standards. This 4-part webinar series will walk participants through the different compliance categories of the federal Food Safety Modernization Act (FSMA) for food processors as well as review what each category of businesses needs to do to comply. Participants' FSMA questions will be answered in this introductory food safety series for organic processors.
Most of the content in this series is applicable to food processors across the United States. A small portion of the content will address state-specific food safety regulations. Processors based in California and Washington state have the opportunity to join a webinar with food safety experts knowledgeable about their states' specific food safety regulations. Food processors based in other states are encouraged to join any webinar.
The Lead Trainer for the series, FST's Dr. Erin DiCaprio, will be joined by Dr. Stephanie Smith from Washington State University, as well as organic and food safety experts from Washington and California. 
The California webinars will be held September 15th, October 13th, November 10th, and December 15th, all from 10:00 am - 11:30 am Pacific Time.  Please see the FSMA 101 for Organic Processors Webinar Series webpage for complete topics and details, including the links for free registration for each webinar. 
The webinar series is supported by USDA National Institute of Food and Agriculture Food Safety Outreach Program Grant 2020-70020-33025.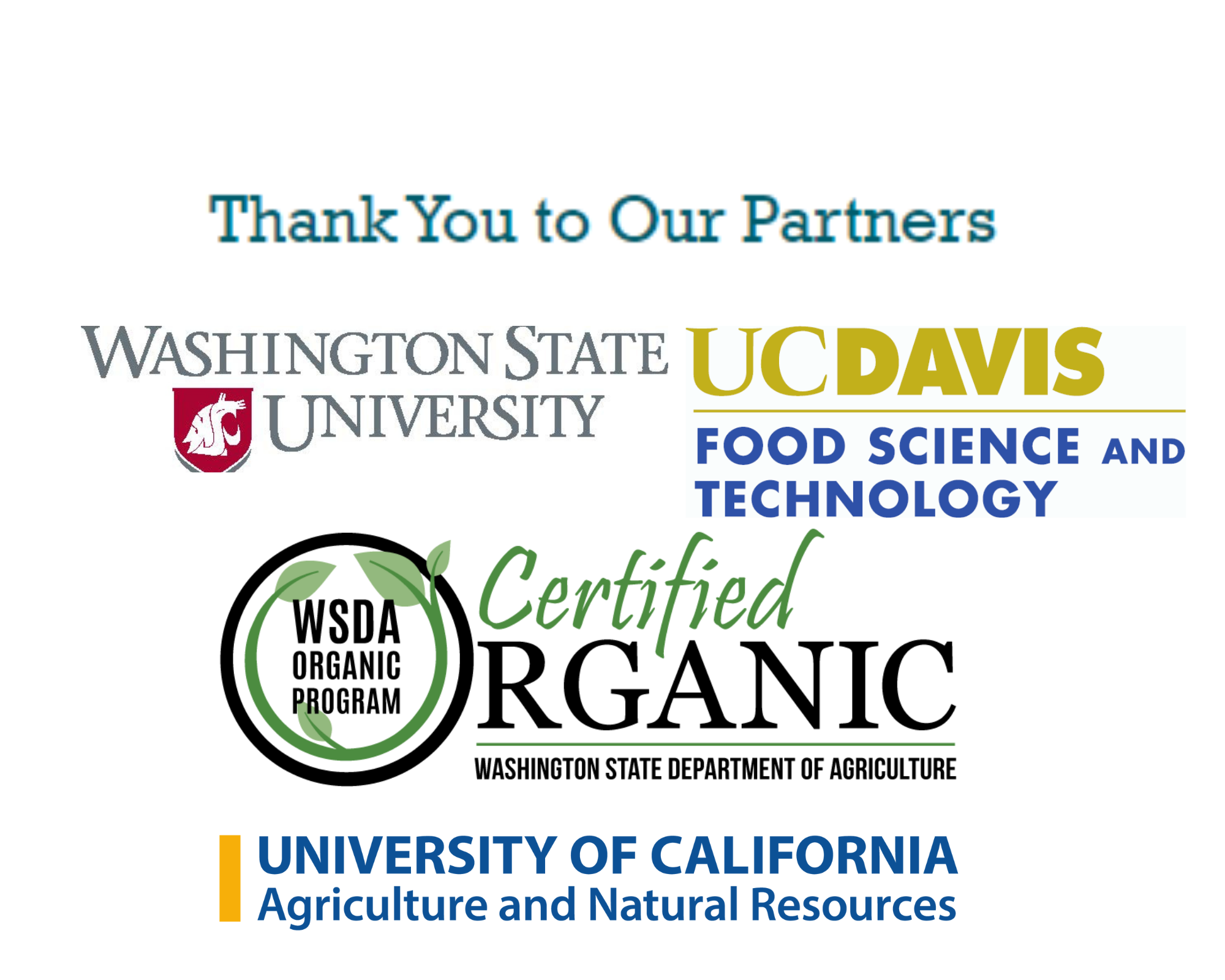 Category