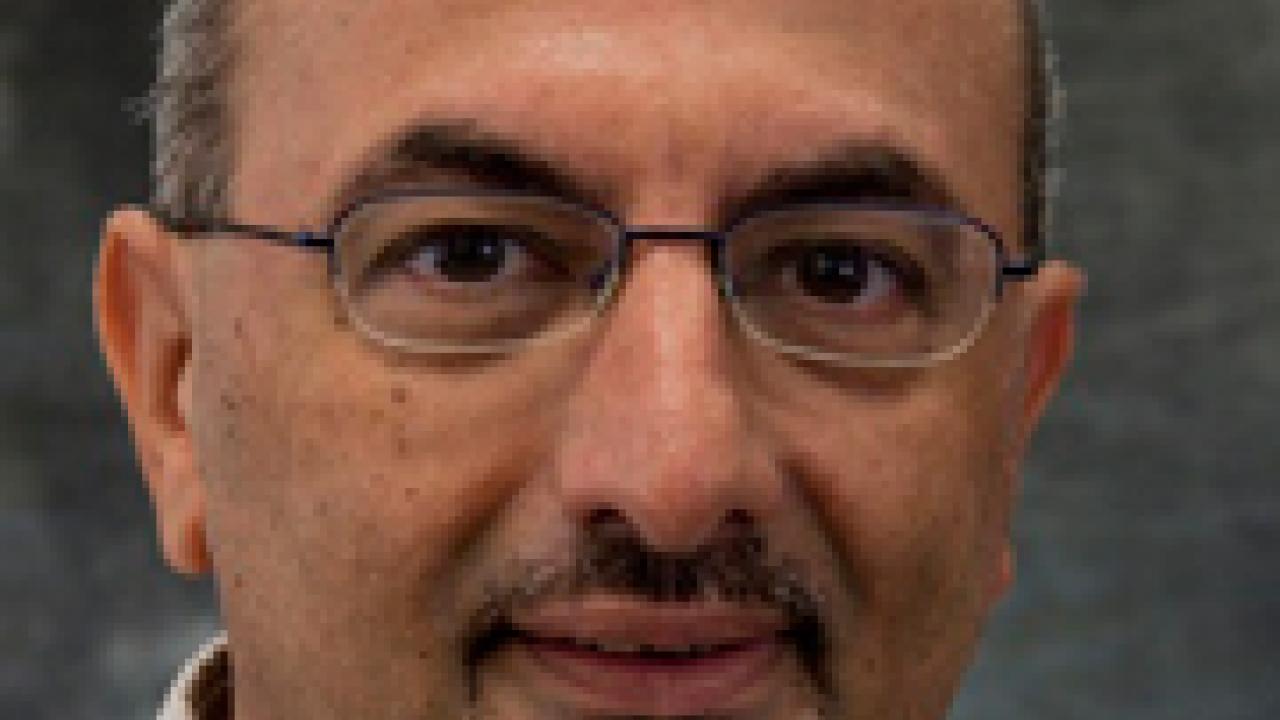 The Vice Provost and Associate Chancellor of Global Affairs, Joanna Regulsksa, has announced that Dr. Fadi Fathallah has been appointed the Associate Vice Provost for Global Education and Services, Global Affairs as of July 1, 2016. She writes: 

"Dr. Fadi Fathallah currently serves as a Professor of Biological and Agricultural Engineering and as the UC Davis Study Abroad Faculty Director of the University of California Education Abroad Program (UCEAP) and Independent Programs. The Associate Vice Provost for Global Education and Services has primary responsibility for shaping vision and overseeing, coordinating, integrating and providing services to diverse audiences at UC Davis. Those include developing and providing global learning and curricular and co-curricular programs for UC Davis students as well as international students and scholars; supporting sponsored scholars and professionals visiting UC Davis and promoting best practices in global education across UC Davis. The Associate Vice Provosts portfolio includes UC Davis Study Abroad, Services for International Students and Scholars, programs for sponsored scholars and professionals, and new educational initiatives. Fadi will continue his work with UCEAP. The Associate Vice Provost for Global Education and Services is appointed by the Vice Provost and Associate Chancellor to fill a 50%, three-year appointment. Fadi is committed to working with our students and with our global community who wish to pursue lifelong education, including professional development and training. 

"Fadi joined UC Davis in 1999 as assistant professor in the Department of Biological and Agricultural Engineering, where he is currently professor and a member of the department's Graduate Executive Committee; having previously served as the Graduate Program Chair. His research focuses on exposure assessment and development of interventions for the prevention of musculoskeletal disorders among agricultural workers; basic understanding of the effects of stooped postures and stooped work on the spine; and the biomechanics of ladder use in agriculture. Fadi directs the USDA California AgrAbility Project and the UC Agricultural Ergonomics Research Center, and is Director of Research for the Western Center for Agricultural Health and Safety. Since joining UC Davis he has received over $8 million in research and training grants. His international work includes Brazil, Egypt, India, Italy, Japan, Korea, Lebanon, Malaysia, South Africa, Sweden, and Turkey. In 2005, Professor Fathallah was appointed to a 4-year term to the NIH/NIOSH Safety and Occupational Health Study Section, and has served on various review panels in the US and Canada. He is Editor of the Journal of Agricultural Safety and Health (JASH) and Associate Editor of Journal of Agromedicine. In 2009 and 2010, he received the Outstanding Manuscript Reviewer Award from the American Society of Agricultural and Biological Engineering (ASABE). Professor Fathallah is a trustee of the ASABE Foundation and is a director in the Board of Directors of the Board of Certification in Professional Ergonomics His internationally-related service activities include his service on the Senate's Committee on International Studies and Exchanges; chairing the UCEAP Council of Campus Directors; chairing of a UC Senate ad hoc committee to review UCEAP Middle East programs; and his previous position as the UCEAP Study Center Director at the American University in Cairo. He received his Ph.D. from The Ohio State University in 1995, his M.S. from Virginia Tech University in 1988, and his B.S. from Texas Tech University in 1986. 

"Fadi's office will be in 220 Mrak Hall in the Office of the Vice Provost and Associate Chancellor. For any inquiries relating to his calendar or other administrative support, please contact Parvin Damania at padamania@ucdavis.edu or (530) 754-9707. 

"Please join us in congratulating Fadi on his new position within Global Affairs!" 

Congratulations to Dr. Fathallah!
Category