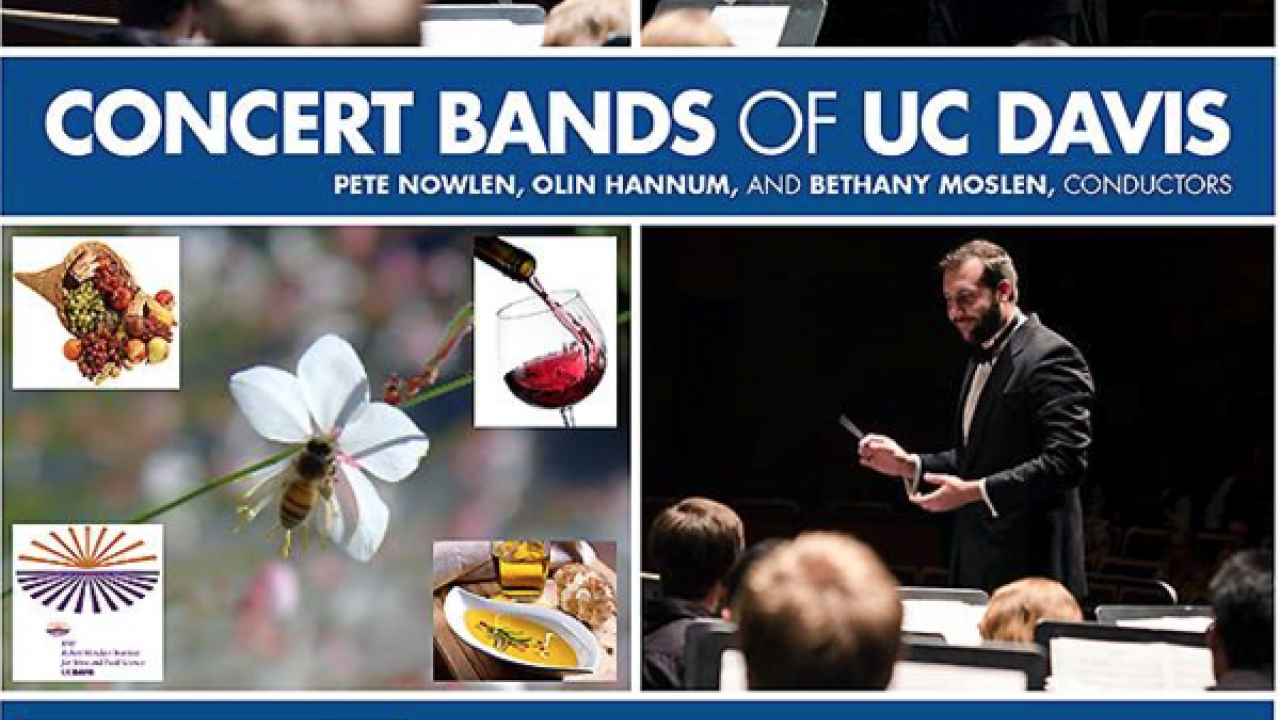 UCD Concert Bands are hosting with the help of the College of Agricultural and Environmental Sciences for the ultimate food-themed concert on June 3, 2015 at 6:00PM at the Robert Mondavi Center. Come join us for a delightful evening of food and music. 

Featured pieces: 
Sullivan's "Pineapple Poll Suite" 
Sousa's "People Who Live in Glass Houses" 
Hisaishi's "The Wind Rises" 

$8 for Students & Children, $12 General Admission. Tickets are available through the Mondavi Center's Ticket Office, mondaviarts.org, or via (530) 754-2787.
Category