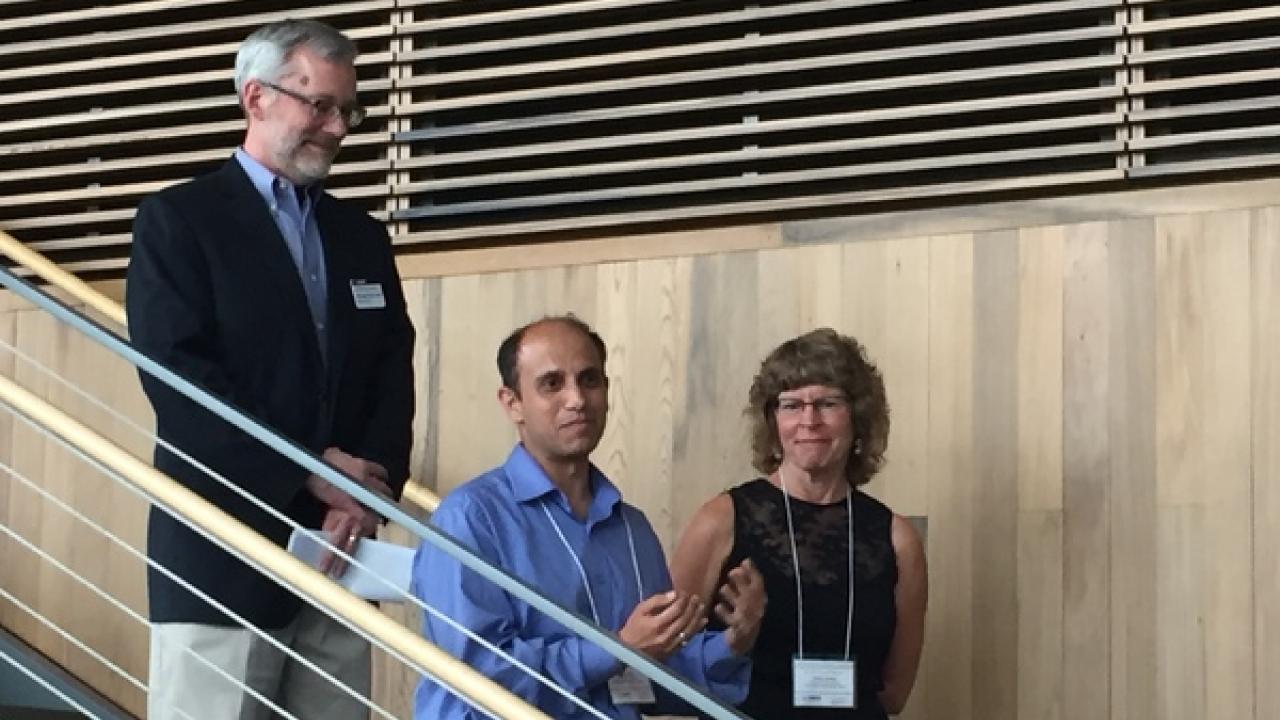 After a competitive selection process, Department Chair Mike McCarthy announced on May 6 that Associate Professor and Engineer N. Nitin would be the first holder of the Diane M. Barrett Fruit and Vegetable Faculty Fellowship. 

Dr. Nitin's interdisciplinary research program integrates food processing, sensing and imaging and biomaterials engineering to uniquely address unmet needs in the areas of food quality and safety. During just the last five years, his research program in these areas has resulted in 40 publications and received over $7 million dollars in research funding. Dr. Nitin's work has also resulted in 6 patent applications and supported founding of two early stage companies. 

As the Barrett Fellow, Dr. Nitin will serve as a liaison to the fruit and vegetable processing industries continuing the legacy of Cooperative Extension Specialist Diane Barrett, who is retiring in June 2016, and Specialist Bob Pearl before her. He will receive the income from the Barrett Endowment to support his teaching and research activities related to fruit and vegetable processing. 

The Barrett Fellowship Endowment was established in 2015 by funds made available by Dr. Barrett from income generated from industry short courses. Industry members and friends are invited to honor Dr. Barrett's career by contributing to the Endowment Fund. Gifts may be made online or by contacting Melissa Haworth at mdhaworth@ucdavis.edu or 530-979-1440. 
Category