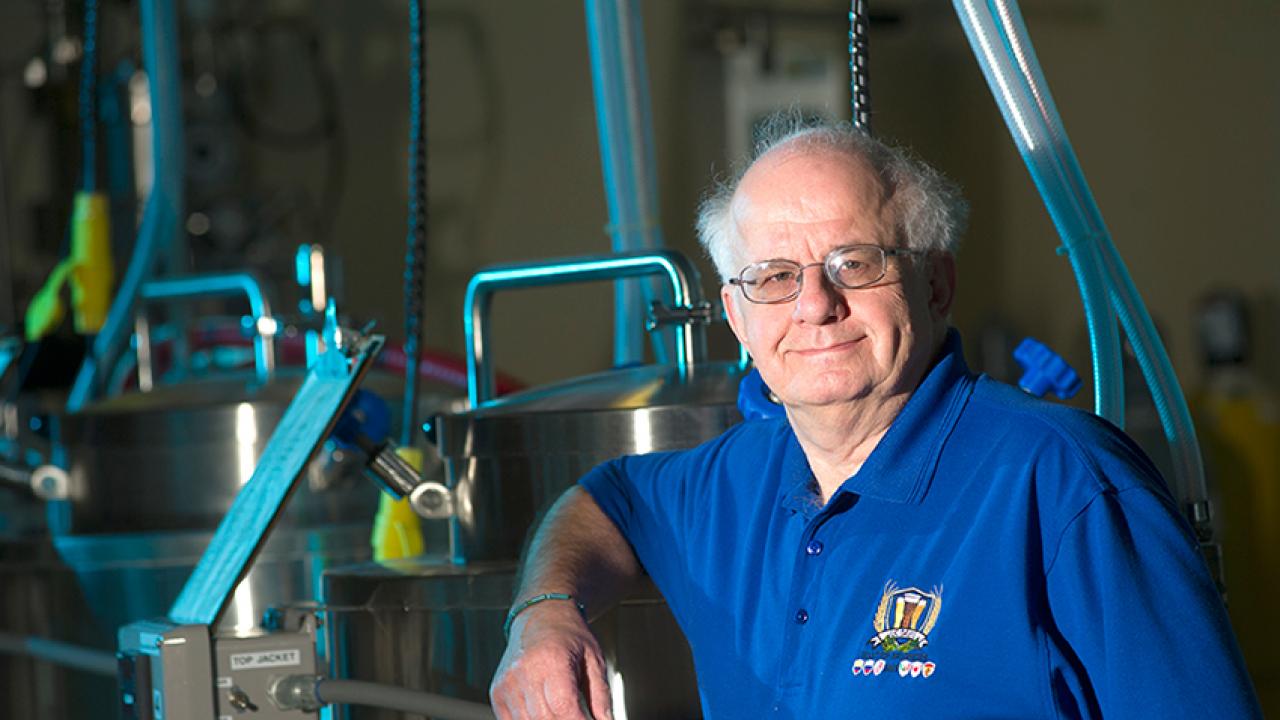 The Institute of Brewing and Distilling is honoring Distinguished Professor Charlie Bamforth with the Horace Brown Medal, which will be awarded at their Presidential Dinner on September 21st 2018.
The Institute's newsletter announced the award, saying "Charlie has been a stalwart of the Institute throughout his entire career and particularly over the past six years as an Officer and Trustee. His body of research is enormous and spans from his work as Research Manager at Bass Brewers to his current role of Distinguished Professor in the Department of Food Science & Technology and Anheuser-Busch Endowed Professor of Malting & Brewing Sciences at UC Davis. With more than 300 papers and articles and 19 books either authored or edited, he has made a significant contribution to the scientific development of the industry which makes him a worthy and deserving recipient of the Horace Brown Medal. More details of Charlie's work and the Horace Brown Award lecture will follow."
Go to the website of the Institute of Brewing and Distilling to learn more about the Horace Brown Award.
Congratulations to Dr. Bamforth!
Category