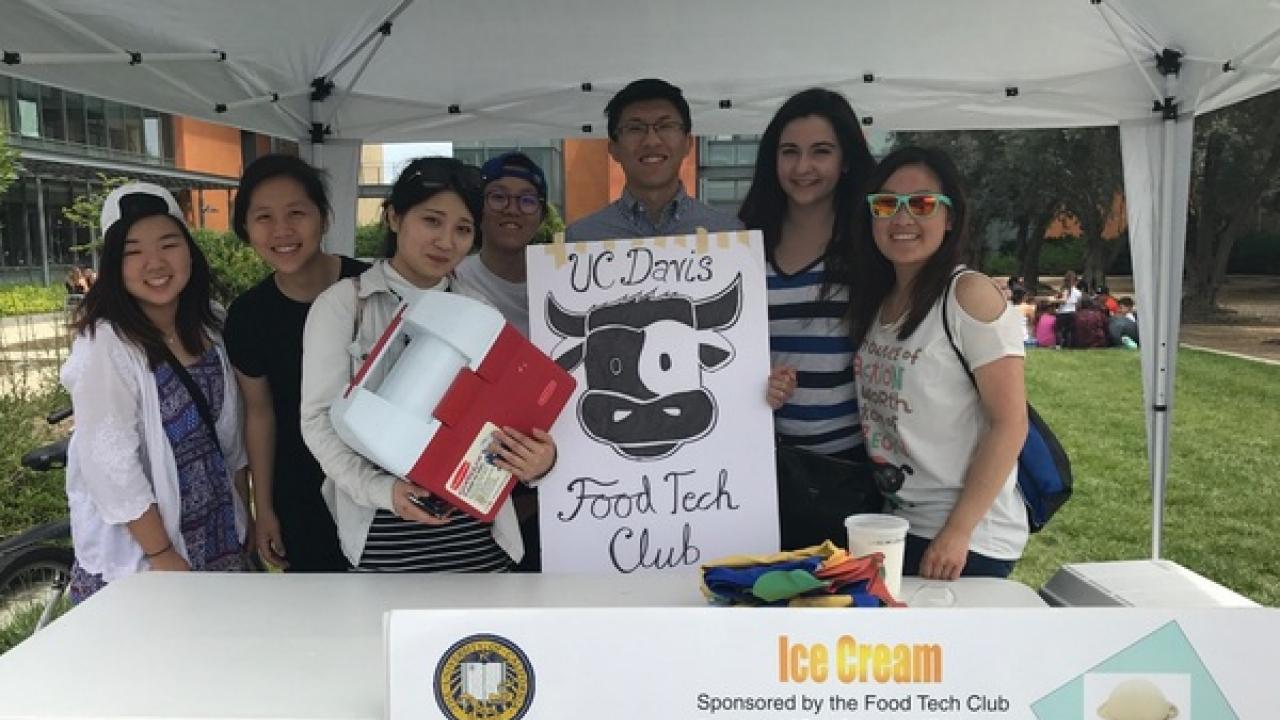 Picnic Day ice cream is back in the Department of Food Science and Technology! Student co-organizers, Adley Tong and Jenna Huynh, worked with California Processing Tomato Industry Pilot Plant Manager, Amy Fletcher and cooperative extension specialists emeritus, John and Christine Bruhn to revive the department's tradition of making ice cream.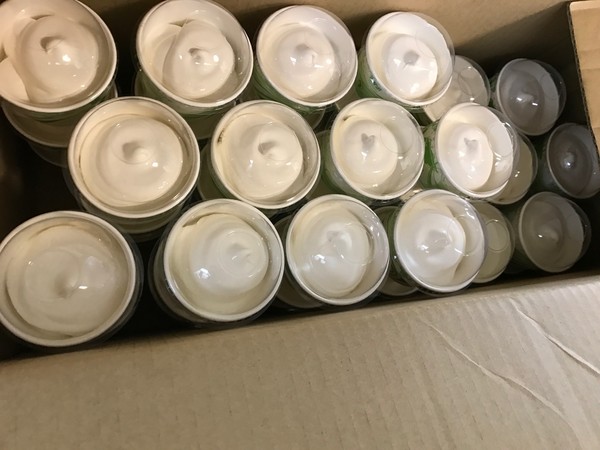 Ice cream making for Picnic Day had been a long tradition within the FST department since the department was located in Cruess Hall, but had to be stopped due to food safety concerns. Since moving into its current location at the Robert Mondavi Institute for Wine and Food Science, ice cream making for the purpose of Picnic Day had not been attempted until this year. Working over a span of two months, Adley and Jenna worked with Amy and student volunteers to produce two thousand 5-ounce cups of vanilla ice cream using the ice cream maker inside the pilot plant. 
"It's great to be able to say that I helped bring back ice cream making to the FST department," Adley said. "When I first came in as a freshman, I heard about ice cream being handed out during Picnic Day, but it just seemed like a distant memory from those that spoke of it. I am glad to say that when Jenna and I first pitched this idea, everyone was enthusiastic about bringing the long term tradition back. With the help of countless student volunteers and support from faculty and industry members, we were able to make a successful return to Picnic Day."
On the big day, long lines quickly formed as news spread of the return of ice cream to the RMI. Starting at 10 a.m., students quickly found themselves busy as lines got progressively longer throughout the day. By 12:45 p.m., all 2,000 cups were given out. "It was heartbreaking to turn people away when we ran out," said Thea Chryssogelos, a third year food science undergraduate. "We're definitely going to have to make more next year."
FST wants to thank the donors: The ice cream mix was generously donated by Crystal Farms and vanilla extract donated by David Michael & Co.; and funds for supplies were donated by the Peter J. Shields Fund in Dairy Food Science.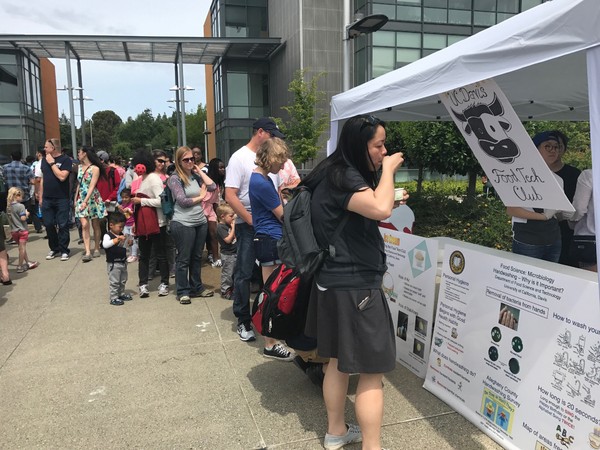 Category