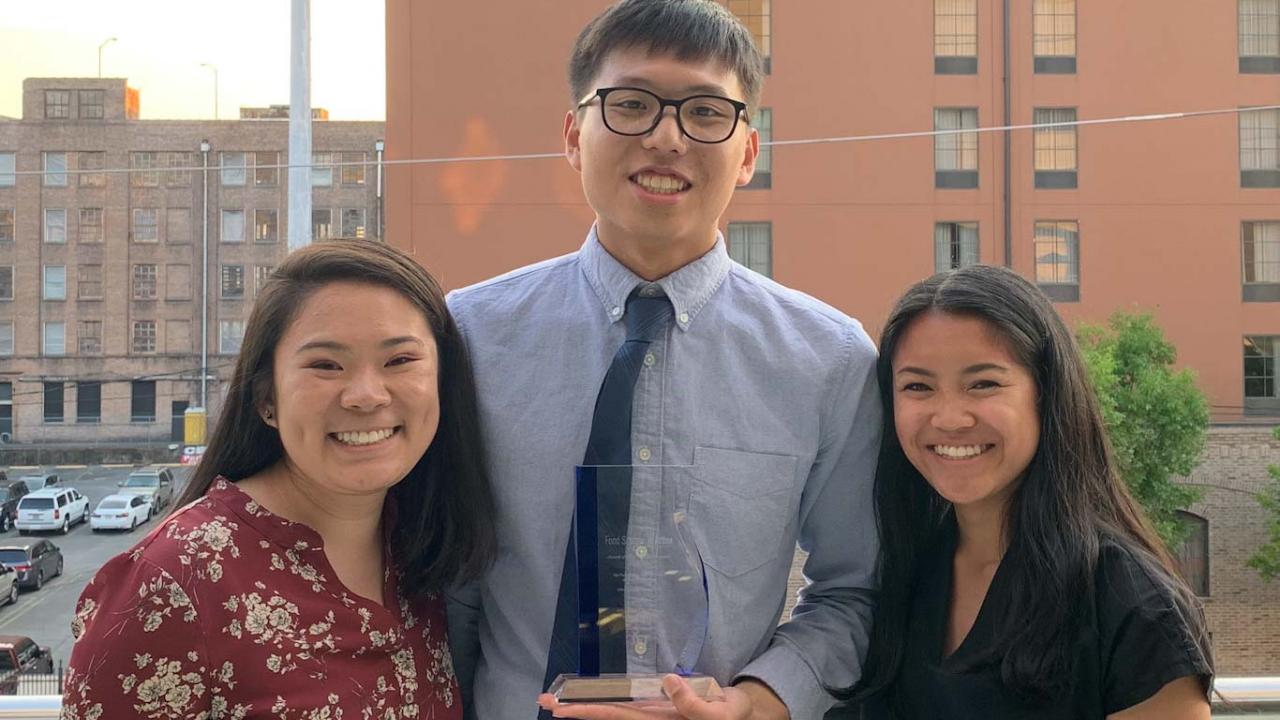 Congratulations to undergraduates Kat Fernandez, Jacqueline Yee and Matthew Poon, whose video won 1st Place in the Food Science in Action competition held by the Journal of Food Science Education at IFT.
The Food Science in Action competition aims to develop a rich library of foundational food science resources for K-12 STEM educators. 
The group found the competition by browsing through various competitions listed on IFT's website, and decided to create a video about bromelain in pineapple.  Kat Fernandez explains, "In the food chemistry class we took while abroad in the Netherlands, our professor mentioned a simple experiment that can be done at home: spitting in a pudding cup. Over time, salivary amylase breaks down the starch in the pudding, making the overall consistency more watery. This gave us inspiration for the pineapple experiment because, similar to salivary amylase, bromelain in pineapple can change the structure of a food. We chose pineapple because it is quite a popular fruit and is most notable for its stinging sensation when consumed."
Yee and Poon created the storyboard for the video and wrote the script.  Fernandez had experience creating videos, and recorded and edited the piece. They don't plan on entering the competition again, but Fernandez says, "We're open to making more educational food science videos in the future!"
We hope they do!
Category