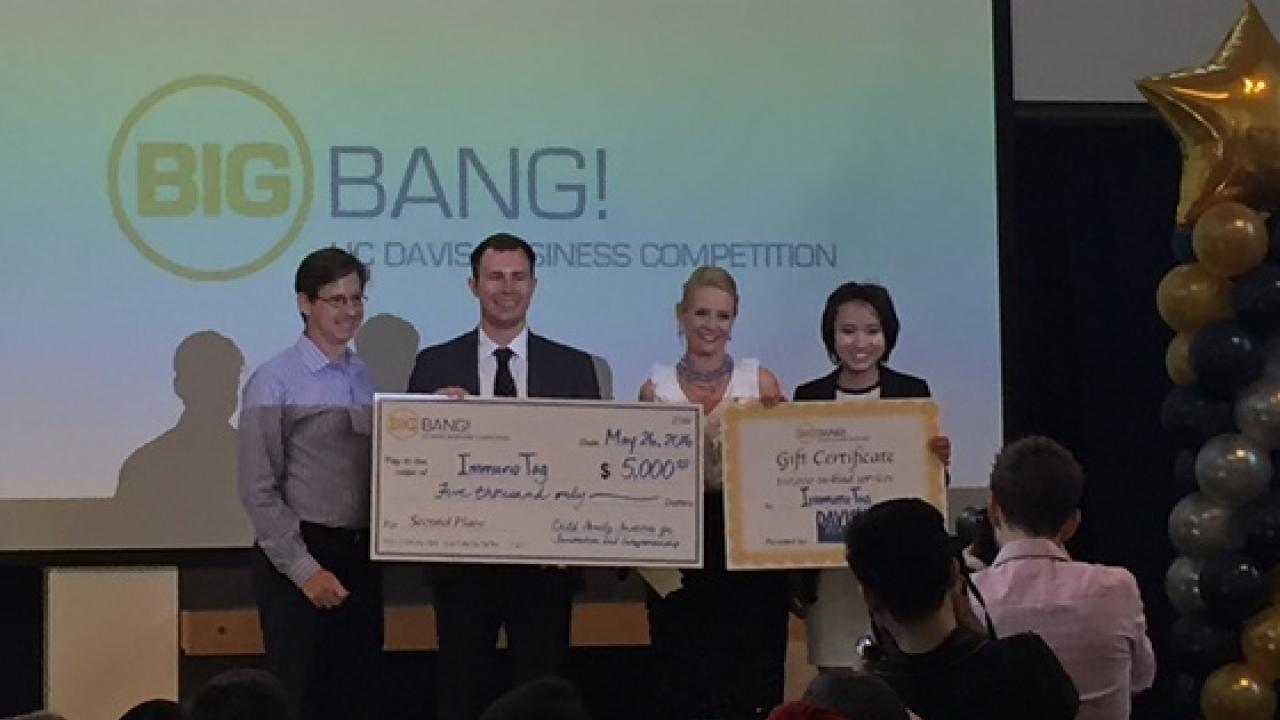 The company that Dustin Heeney and his partner Samantha Feng created, ImmunoTag, won 2nd place in the competition. The two walked away with $5,000 in start-up funds as well as $10,000 in-kind services. Forty-two teams (120 entrants) participated in this year's Big Bang! competition. 

Samantha (Sam) is in the Pharmacology & Toxicology graduate group and her PI is Prof. Kit Lam. Dustin is in the Microbiology graduate group and Prof. Maria Marco is his PI. Sam and Dustin did a "bang" up job presenting their start-up's research mission. 

Sam describes ImmunoTag's project as follows, "We have developed a novel conjugation technology that could improve the current antibody-based targeted drug delivery platform to treat various cancer types and prevent infectious disease. Our special linker technology allows payloads to specifically attach to any commercialized available antibody. This simple-to- use linker allows us to easily conjugate drugs to commercial antibodies, thereby streamlining the synthesis process from three months to just 15 minutes." To view a short video on ImmunoTag, click here. 

View Dustin's spotlight story. 

View Sam's spotlight story. 
Category