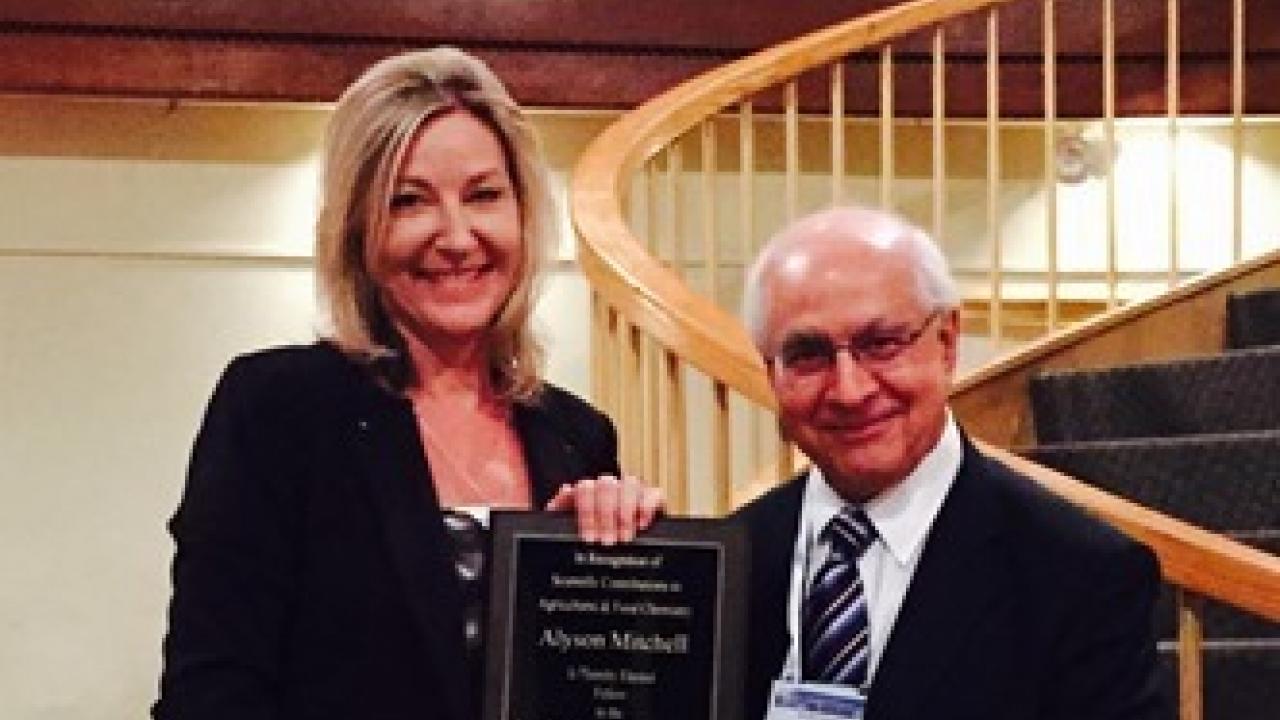 In August, the American Chemical Society (ACS) held its national meeting in Chicago. FST professor Alyson Mitchell was elected Fellow in the Agricultural and Food Chemistry Division (AGFD) of the ACS. The award is in recognition of scientific contributions to Agricultural and Food Chemistry. 

Dr. Fereidoon Shahidi of the Memorial University of Newfoundland in Canada presented her with the award. 

Congratulations to Dr. Mitchell!
Category