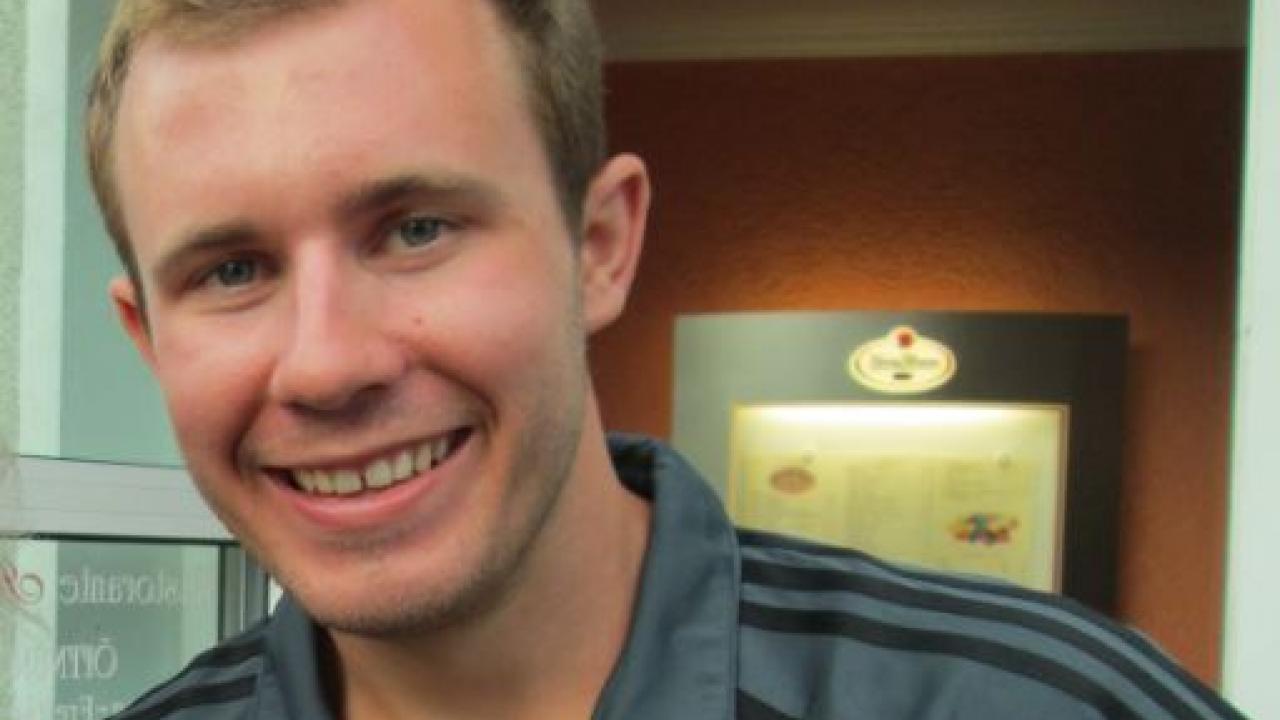 PhD student Dustin Heeney has been selected to receive a 2016 National Science Foundation (NSF) Graduate Research Fellowship Program (GRFP) Fellowship. His selection was based on demonstrated potential to contribute to strengthening the vitality of the U.S. science and engineering enterprise. 

Heeney's research focuses on Lactobacillus. He writes about his research: 

"Lactobacillus strains are common inhabitants of human and animal digestive tracts and are essential for most food fermentations. In my continued education, I will achieve a more mechanistic understanding of the secreted factors Lactobacillus produces which promote gut health. There is a growing body of evidence that suggests a complex bidirectional relationship exists between mucosal immune systems and indigenous microbes. This constitutive host-microbe interaction has led to various methods by which host cells recognize bacterial components and mount an appropriate immune response. A major goal of my research is identifying possible host-microbe cross-talk mediated by Lactobacillus secreted proteins that reduce the risk of obesity and type 2 diabetes mellitus." 

Congratulations Dustin!
Category