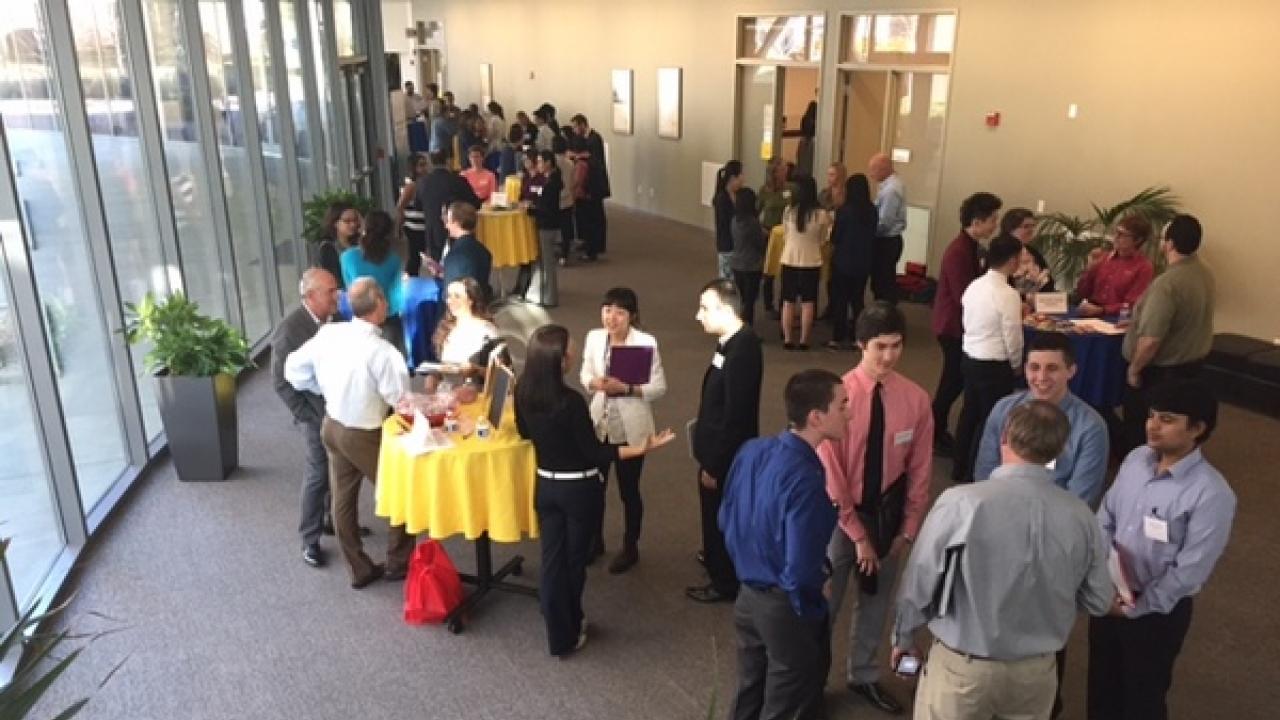 On Tuesday March 1, FST held its 2nd annual Speed-Networking session for companies interested in having our students intern at their companies. 

The successful event was put on by Melissa Haworth from Development and Professor Diane Barrett, who conceived of the idea last year, and the FST advising office. 

Students gathered around 26 industry cocktail tables that stretched through the entire lobby of the conference center, as well as filling two smaller conference rooms. Four additional companies wanted to participate but space was limited, so next year more room may be required. 

100 students participated. The noise level was high, yet both industry members and students all gave very positive feedback. 

After the networking, the annual NCIFT Student Recognition Banquet was held in the ballroom, with faculty attending. Students showcased their Food Tech Club activities and presented awards to deserving undergrads and grads. Dan Voit, an MS alum, gave the keynote speech. See the attached PDF to view all the student awardees. 

Congratulations to all on the awards and successful day of networking! 
Category