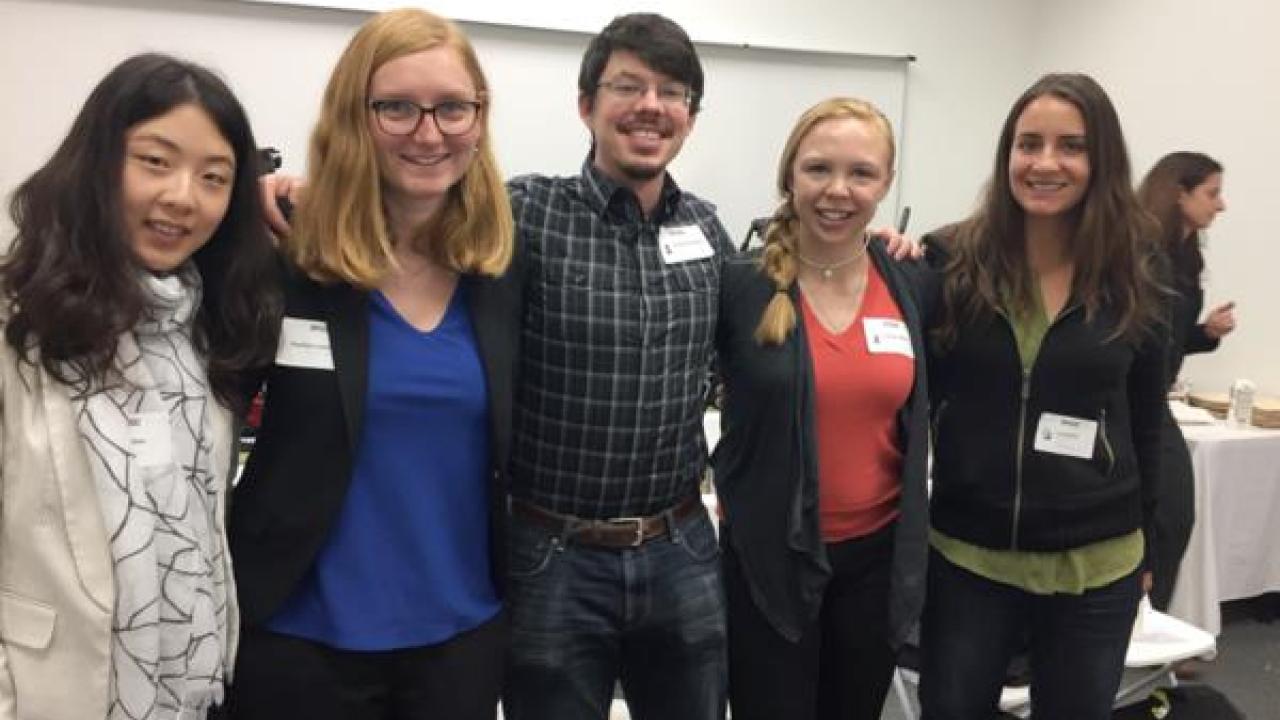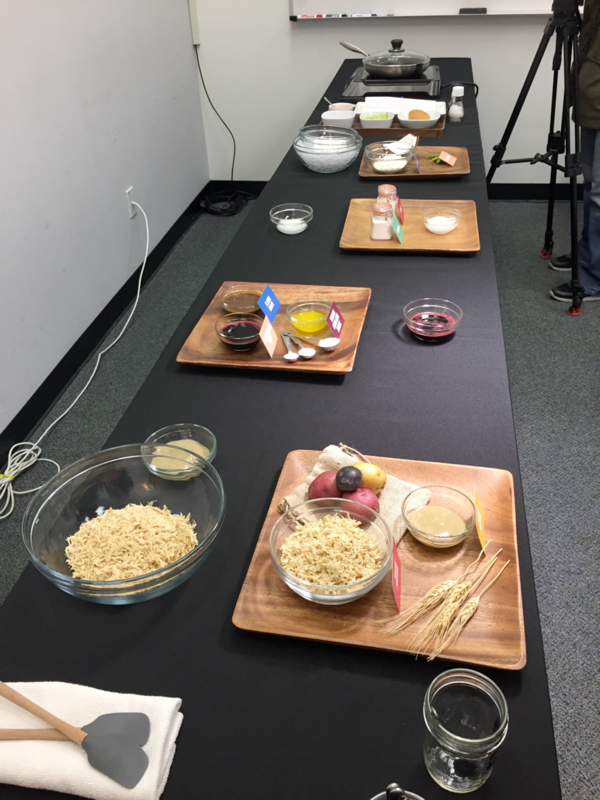 On Tuesday, April 11th 2017, Food Science Graduate students went to visit Impossible Foods in Redwood City. After getting a brief introduction on the start-up that developed the plant-based burger for meat lovers, the students actually saw the magic happen before their eyes as the product developer prepared a burger in front of them. 
The ingredient list is surprisingly short, based on wheat and potato proteins. Among the ingredients, one star: the heme, isolated from soy root nodules. This protein gives the burger its unique "bloodiness", turning the burger from red to brown upon heating and giving it a unique meaty flavor when combined with the appropriate amino acids and sugars. Then, the students had lunch, an Impossible burger of course! 
In the afternoon, they were able to visit the lab, test kitchen and pilot plant. At each stage, they could ask questions directly to the scientists about the diverse aspects of food they analyze: flavor chemistry, analytical chemistry, texture analysis, microbiology, protein isolation.... 
At the end of this well-organized tour, the students participated in a Q&A session with the founder of Impossible Foods, Pat Brown. In their innovation pipe for the next 5 years: improvements on the burger, and new meat and dairy products. Keep an eye out for these surprising products!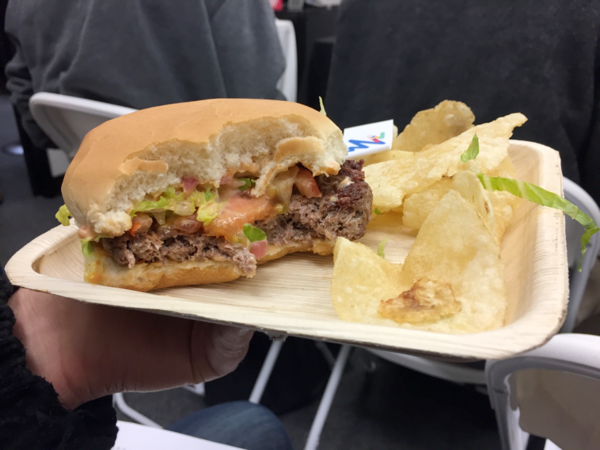 Category