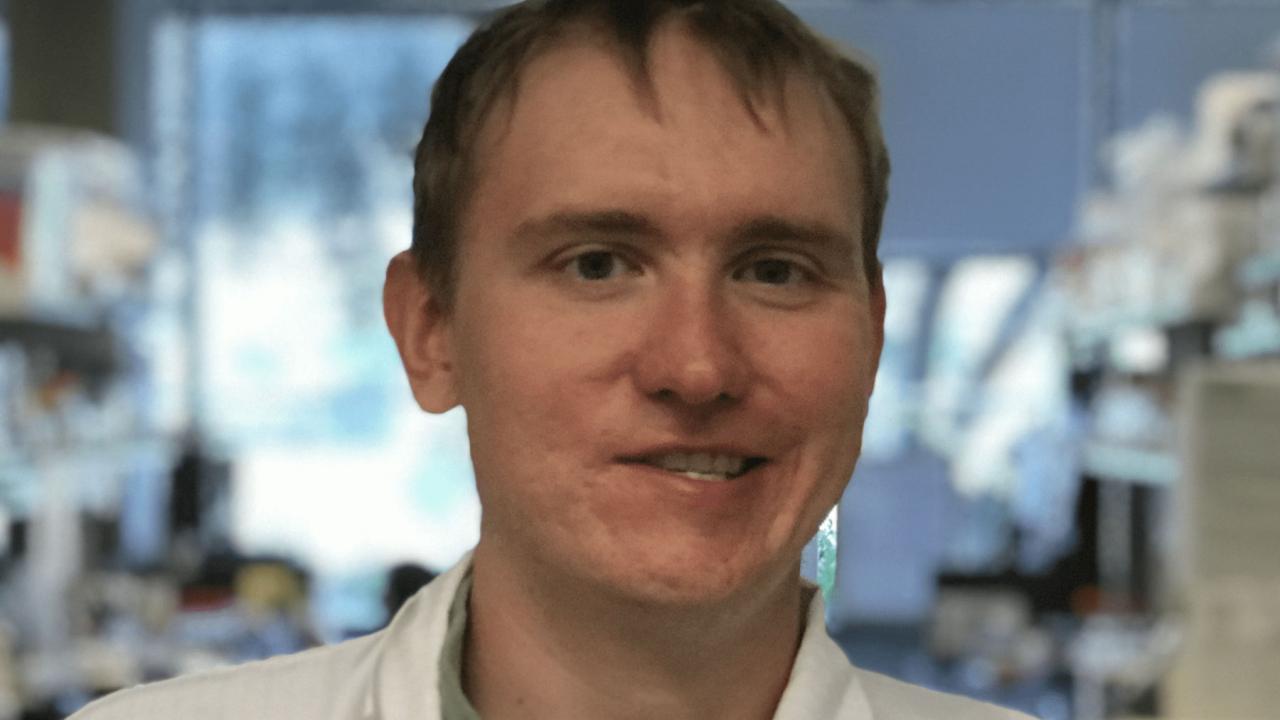 Congratulations are in order for Nick Jensen, a doctoral student in the Mills lab (Micro Grad Group), who just was recently a national fellowship for $25K from Danone North America.
The fellowship was designed for full-time graduate students in the United States. To be eligible, students had to be US citizens and remain in good standing with their university. 
To apply, Nick answered several essay questions, including a research proposal, a discussion of his professional goals and a statement about how his research will contribute to the understanding of the gut microbiome/probiotics.
Nick's fellowship will allow him to study how related types of beneficial bacteria break down different carbohydrates in food, specifically milk oligosaccharides, with the goal of determining how to feed these good gut bacteria and keep them thriving.
To learn more about the fellowship, read the press release from Danone at the PR Newswire website.
Way to go Nick!
 
Category