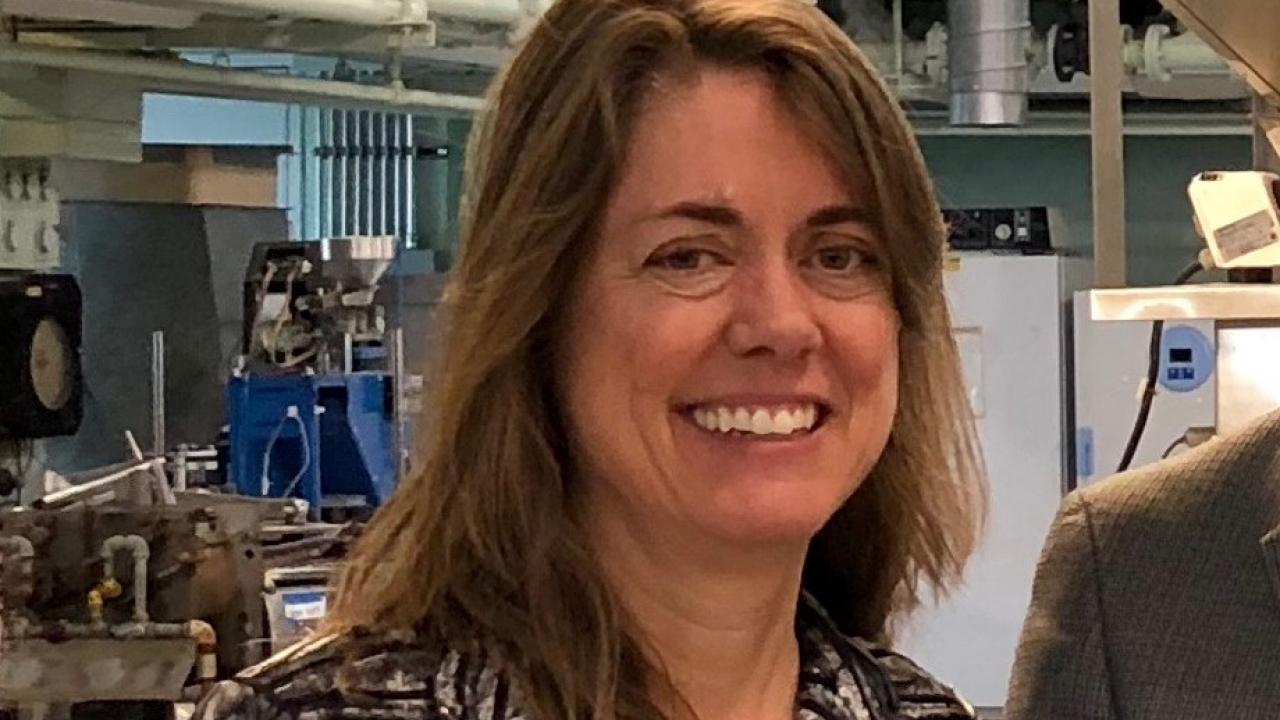 Congratulations to Dr. Tara McHugh, who has been selected as the new Center Director for the Western Regional Research Center (WRRC)!  Dr. McHugh is the Research Leader of the Healthy Processed Foods Research Unit at WRRC and has been serving as Acting Center Director since last July.
Dr. McHugh, who has received her PhD from from U.C. Davis in Food Science, is an internationally recognized expert in innovative food processing, edible films and nanoscience and a leader in high impact technology transfer.
Area Director Robert L. Matteri writes that she and her team's cutting-edge science "have positively impacted the food industry and rural economies, adding value to specialty crops and co-products, while creating jobs and improving human health.  She authored 150 peer-reviewed publications and patents, led 29 CRADAs and 15 large grants, presented her research at over 150 scientific meetings, many of which were international meetings and half of which were invited, received a multitude of awards, including two USDA Secretary Honors Awards, Arthur S. Flemming Award, three Federal Laboratory Consortium Awards and was recently elected Fellow by the Institute of Food Technologists. Her research has an h-index of 48 and her manuscripts have received over 9350 citations according to Google Scholar. 
"Since becoming RL, Tara's personal research program has received over $6M in extramural funds and her unit has received over $12M in extramural funds. Her reputation as a scientific leader is further evidenced by 1) seventeen international scientists/students who have sought out and worked with her team, 2) committee assignments held in professional societies and 3) appointment as Associate Editor to Food Technology magazine."
Dr. McHugh also sits on the department's industry advisory board and is on campus regularly. 
Category