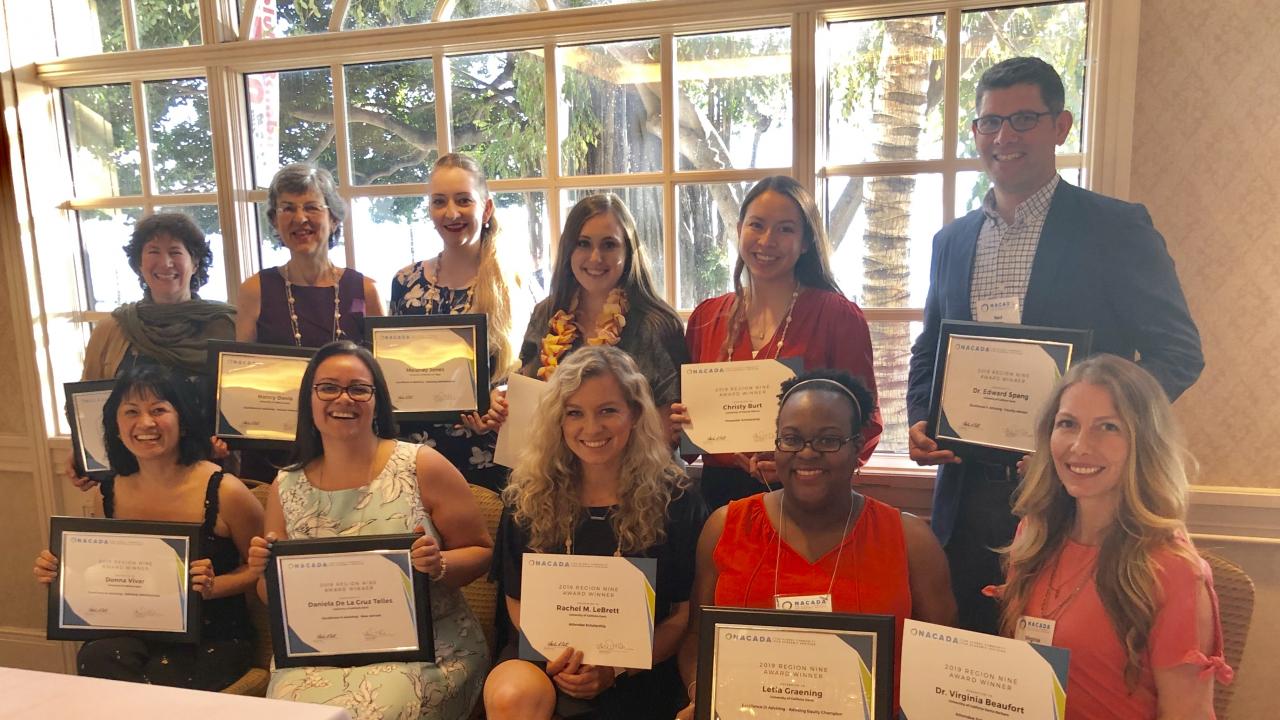 UC Davis was recognized with seven of twelve regional honors by NACADA, the global community for academic advising at the NACADA Region 9 Awards, and FST's own Assistant Professor Ned Spang was one of the honorees.
NACADA's website states, "Region 9 is proud to support student success by providing opportunities for recognition and professional development opportunities for students, academic advisors and administration.
"
Congratulations to all of our UC Davis colleagues who recently received recognition at the NACADA Region 9 conference!  They are pictured above with other regional award recipients.
Nancy Davis: Excellence in Advising, Advisor Primary Role
Daniela De La Cruz Telles: Excellence in Advising, New Advisor
Letia Graening: Excellence in Advising, Advising Equity Champion
Danielle Huddlestun: Excellence in Advising, Advisor Primary Role Certificate of Merit
Rachel LeBrett: Attendee Scholarship
Dr. Edward Spang: Excellence in Advising, Faculty Advisor
Donna Vivar: Excellence in Advising, Advising Administrator
Category