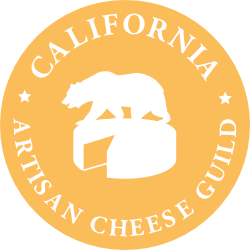 FST Professor and Dairy Specialist Moshe Rosenberg will teach a short course via Zoom for the California Artisan Cheese Guild called "Cheesemaking: The Art, The Science, The Technology" during five days in April. 
Online Course Description:
Success of artisan cheesemakers in the current marketplace is critically dependent on the unique quality attributes of the cheeses they make and deliver. The highly competitive nature of the marketplace requires cheese makers to develop effective skills that can allow them to design and prepare unique cheeses, in a way that reflects both the elements of terroir and their cheesemaking skills and techniques.
This course is design to address the unique needs and challenges associated with small-scale cheese making. This online (Zoom) course consists of five sessions (3 hours each) of lectures and discussions.
This course will introduce and discuss the multitude of scientific and technical disciplines that collectively govern the quality of milk for cheese making, the transformation of milk to curd and, later on, the development of cheese quality attributes. The course is design to tool the participants with the basic understanding and practical information that are needed in order to successfully design, prepare and market high quality, commercially competitive cheeses.
See the web link for the full course description, topics covered, and registration.  
Who should attend?
The course is highly valuable to: artisan and small-scale cheese makers, those who consider becoming cheese makers, cheese marketers and dealers, cheese buyers as well as those who use cheese in culinary applications.
Course schedule:
This online class will be instructed (via Zoom) in 5 sessions (3 hours each) from 2:00-5:00pm (Pacific Standard Time), on the following dates:
04/11/2022
04/14/2022
04/18/2022
04/21/2022
04/25/2022
Course fees:
The course fees range from $100 - $200 with member and non-member categories included, and discounts for early registration before April 3rd as well. 
A personal invitation to join the Zoom sessions will be emailed to all registered participants along with a set of lecture notes.
Category