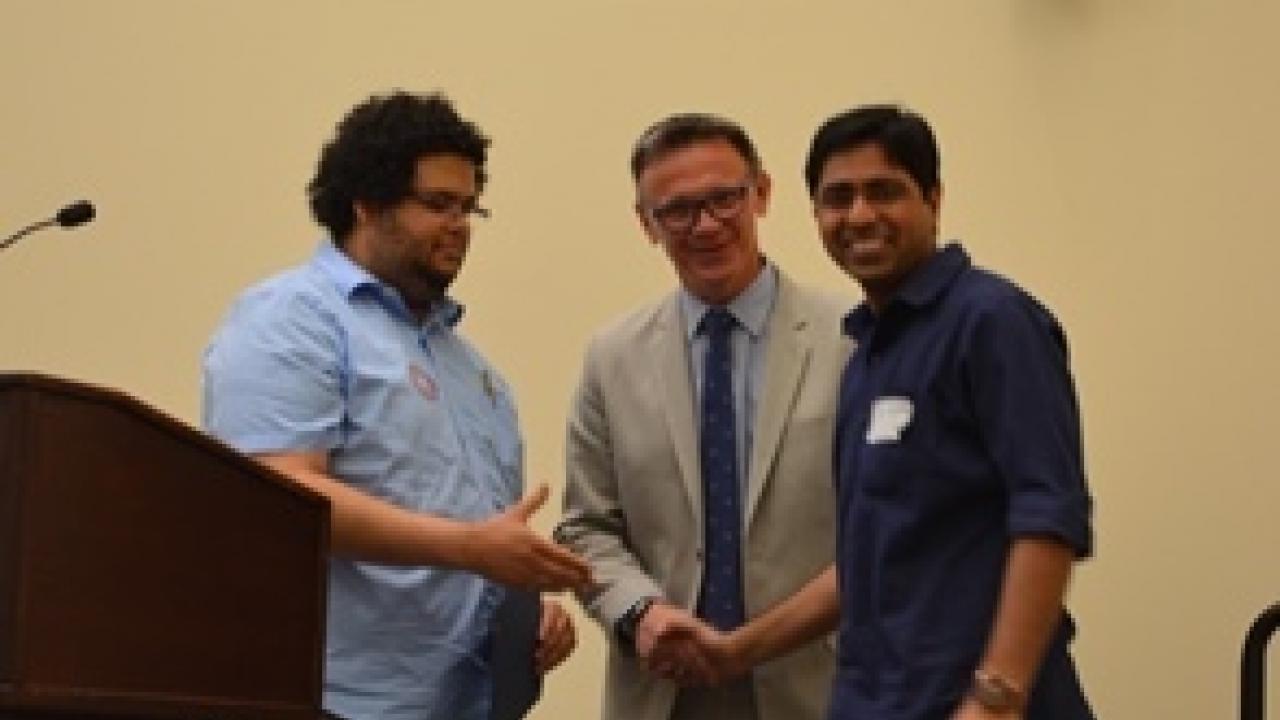 Congratulations to Bipin Kumar, a postdoc in Professor Ning Pan's lab, who won the UCD Award for Postdoctoral Research Excellence 2015-2016! 

Dr. Bipin Kumar (R), is a Fulbright-Nehru Postdoctoral Research Fellow and started working in Dr. Pan's group in September of 2014. His research focuses on biomedical applications of memory polymers. 

Dr. Pan said Kumar's research has had significant impact. He writes, "More specifically, his contribution in using smart polymeric materials in the medical compression has been internationally recognized. This research could improve the efficacy of current treatment methods [to] potentially advance the treatment/care for patients suffering from chronic venous disorders. His research value is testified from the fact that he received an ACP Scholarship in 2014 from The American College of Phlebology as a young outstanding scientist in the field of Phlebology. He also proposed the mechanisms in stress memory behavior in polymers that may lead to new science in soft materials and polymers."
Category