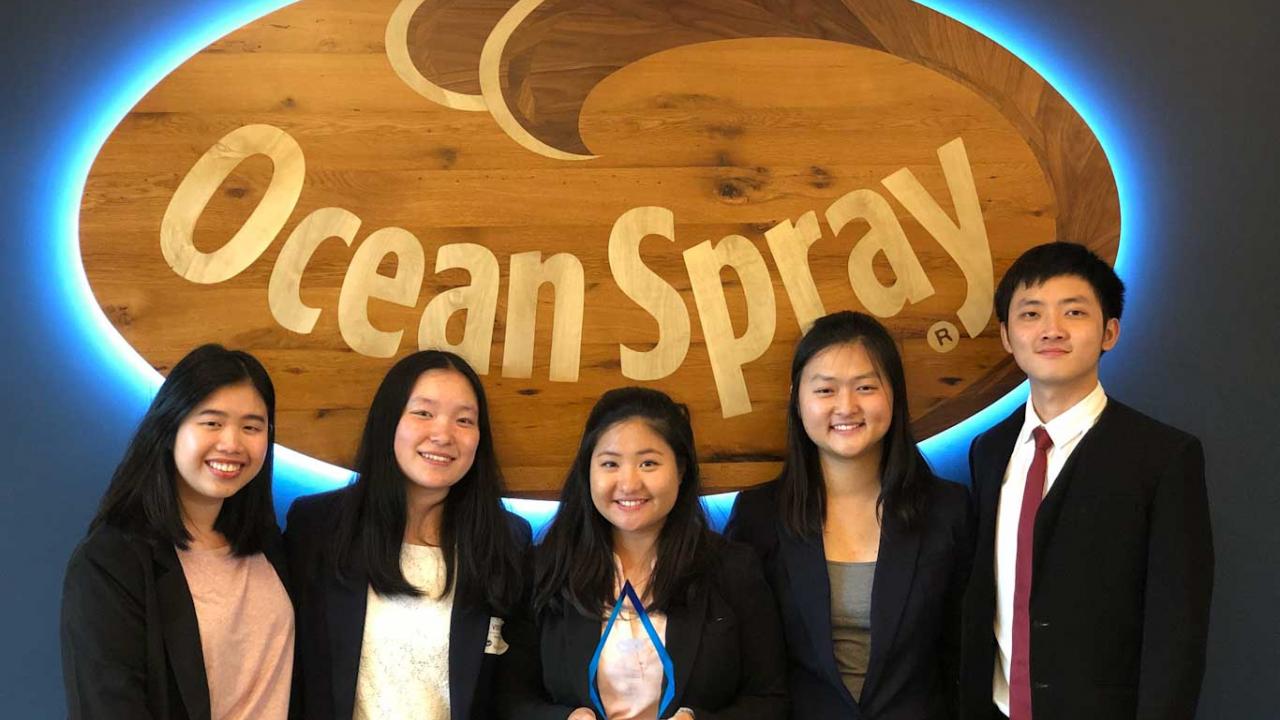 Congratulations to the UC Davis FST team who received second place in the 2019 Ocean Spray Product Development competition!
The team was led by Melvinna Tania, and includes Olga Lawrence, Mary-Ann Chen, Tony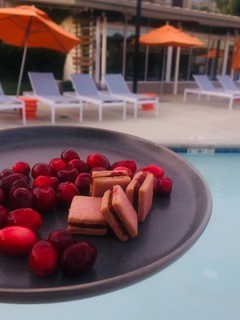 a Xie, and Bryan Magaline.  They created their product, Cranwich: bite-sized cookies, naturally flavored and dyed pink with cranberry concentrate.  The cookies sandwich a filling made from real whole cranberries, chia seeds, and agave nectar. 
Mary-Ann Chen says, "It is a healthy snack that provides kids with fiber, vitamin C, poly/monounsaturated fats, and antioxidants, and it can be easily enjoyed on-the-go or packed into kids' lunches.  Our goal was to develop a children's snack that would appeal to kids and Millennial mothers through its nutritional profile, convenience, and taste; we originally were inspired by a type of jam-filled Indonesian pastry but then modified our recipe to reduce fat content, incorporate healthy ingredients that are popular with Millennials, and adopt a familiar shape and fun color that would appeal more to kids."
This team was especially unusual in that it is composed of freshman and juniors, and was competing against graduate students. Congratulations again to the team!
Category