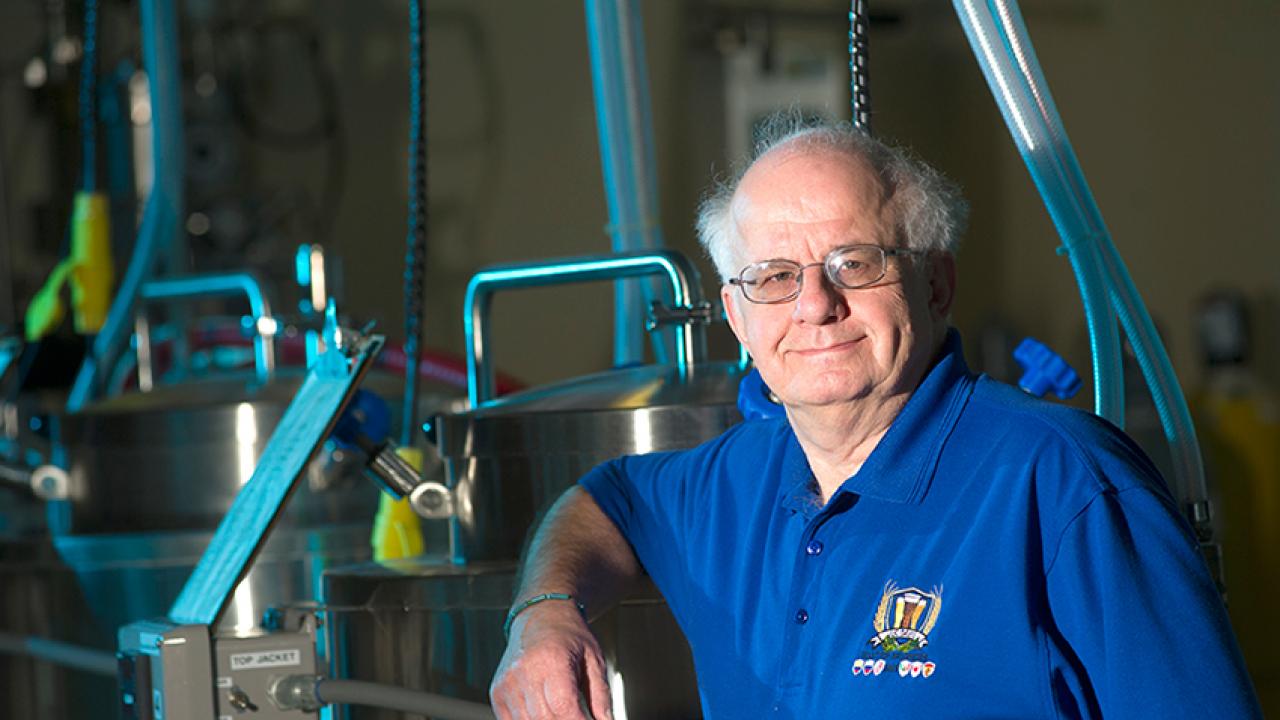 Dr. Charlie Bamforth, Anheuser-Busch Endowed Professor of Malting and Brewing Sciences Emeritus, retired at the end of 2018 after twenty years at UC Davis. 
On Wednesday, February 13, Sierra Nevada Brewing Co. issued a press release titled "'Pope of Foam' Charlie Bamforth Joins Sierra Nevada Brewing Company".  As the company's Senior Quality Advisor, Bamforth will evaluate all areas of production and train employees on beer quality.
The release quotes Charlie as saying, ""It would have been very easy to have completely retired after leaving UC Davis, however, when [Sierra Nevada founder] Ken Grossman invited me to be a part of the brewing company that has impressed me hugely for so long, I just could not miss the opportunity. I am proud and
delighted to have accepted this role."
Grossman was also quoted. "Adding Charlie to the team is another way to ensure that Sierra Nevada provides the finest quality beer."
We wish Dr. Bamforth and Sierra Nevada all the best in their new partnership!
Category