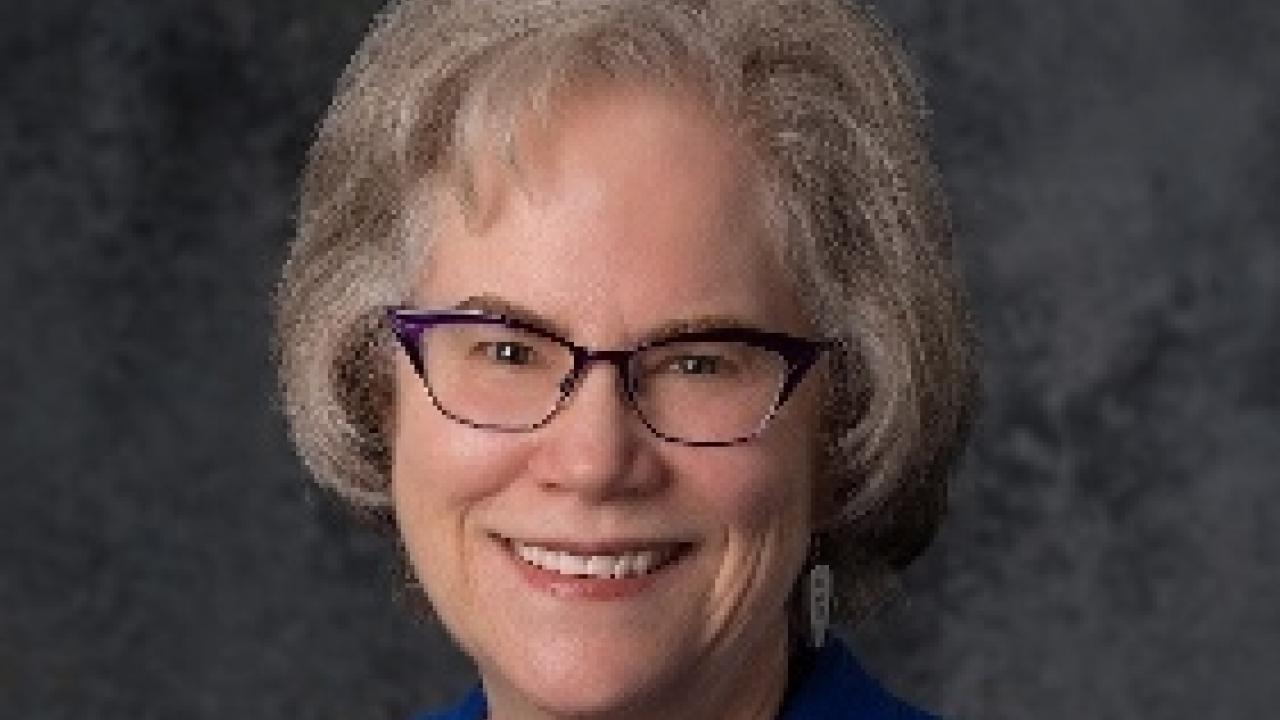 Cooperative Extension Specialist Dr. Linda J. Harris is FST's newest department chair. She began her 5-year term on July 1, 2016 replacing Professor Mike McCarthy who retired last June. 
Dr. Harris was drawn to the field of Food Science early on. She transferred into the Food Science program at the University of Alberta in Edmonton, Alberta in her second year, after reading the course catalogue and thinking it was a "perfect fit". After she obtained a B.S., she worked for two years as a quality control microbiologist at a dairy in Red Deer Alberta. It was this experience that lead her to a career in food microbiology, and two years later she returned to the University of Alberta to pursue an M.S. in food microbiology working with meats. Dr. Harris then moved to North Carolina and received a Ph.D. in food microbiology from North Carolina State University where she had an opportunity to work in the "pickle lab" studying the microbiology of sauerkraut. 
Her first academic position after graduation was at the University of Guelph in Guelph, Ontario where she shifted to food safety and quality microbiology applied to fresh and cooked meats. In 1996 Dr. Harris had the opportunity to join the faculty at UC Davis.  Here Dr. Harris's research has focused on microbial food safety of fresh fruits and vegetables and tree nuts. Her research team has studied produce microbiology from field to finished product. Her staff and students have developed and validated standard microbiological methods and use these methods to evaluate the behavior of foodborne pathogens on fruits, vegetables and tree nuts under different production, postharvest handling, storage and processing conditions. They have evaluated antimicrobial treatments including various sanitizers and thermal processes for their efficacy in reducing microbial populations on various cut and intact produce and tree nut surfaces. 
As a Cooperative Extension Specialist Dr. Harris has also offered or participated in many short courses and trainings and provides food safety advice to a wide range of clients from consumers to growers, food industry professionals and regulatory agencies. She is very active in the International Association for Food Protection and is serving as the organization's President in 2016-2017. 
She is honored, humbled and excited to be leading the Department of Food Science and Technology at UC Davis and looks forward to the opportunity to work with many of you in the years ahead. 
Category