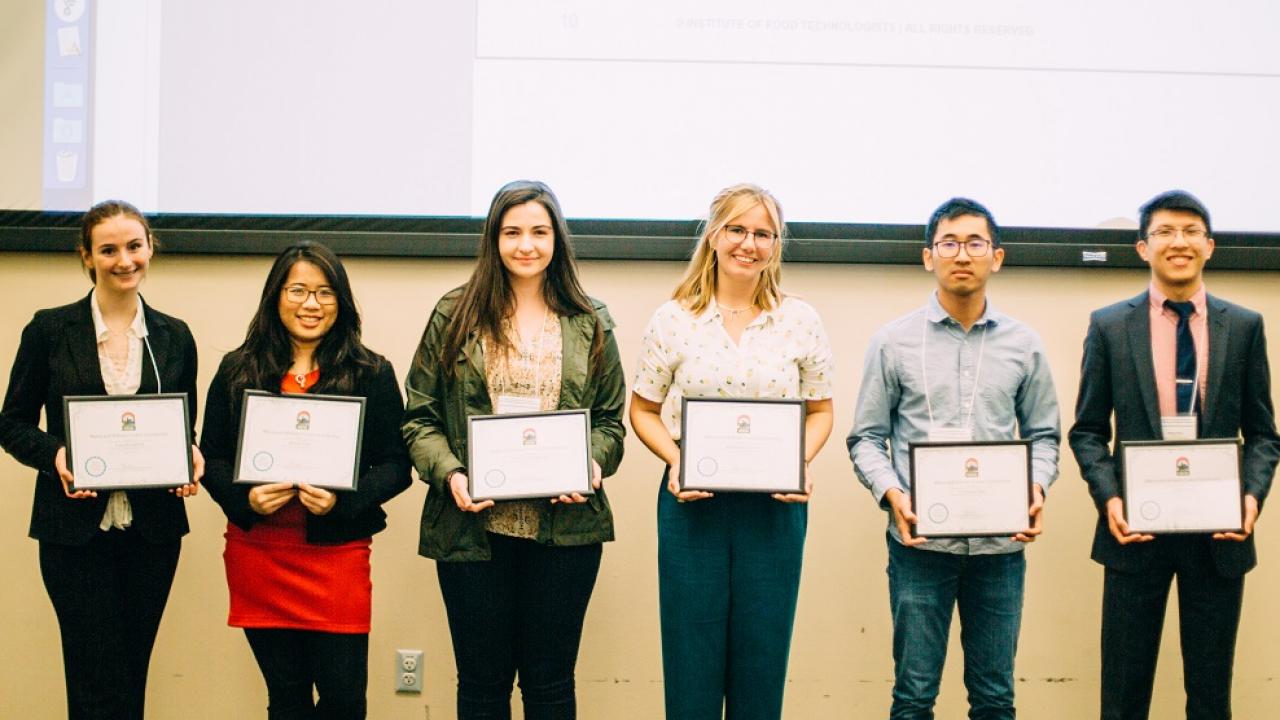 Nine FST juniors and seniors were recently awarded Marie and William Cruess Scholarships at the NCIFT-sponsored Food Science and Technology Showcase on March 1.  This banquet was created as an annual event to bring together industry, faculty, and students, and to recognize student accomplishment.  The award recognizes Mrs. Marie and Professor William Cruess, who was a pioneer in the production of fruit juice beverages, concentrates, and syrups.
The Marie and William Cruess Scholarships were established by Marie Cruess for the Northern California Institute of Food Technologists (NCIFT). Awards are granted to deserving junior or senior students to help them continue to pursue a curriculum leading to degree in Food Science, Food Technology, Nutrition, or related field.  Students are awarded $1500.
The NCIFT Cruess Award recipients for 2017-18 are:
Kyla Broderick

Alejandro Saldivar

Azella Gunarto

Chenhao Qian

Matthew Poon

Annie Chan

Adley Tong

Theodosia Chryssogelos

Maddison Gurrola
Congratulations to all!
Category