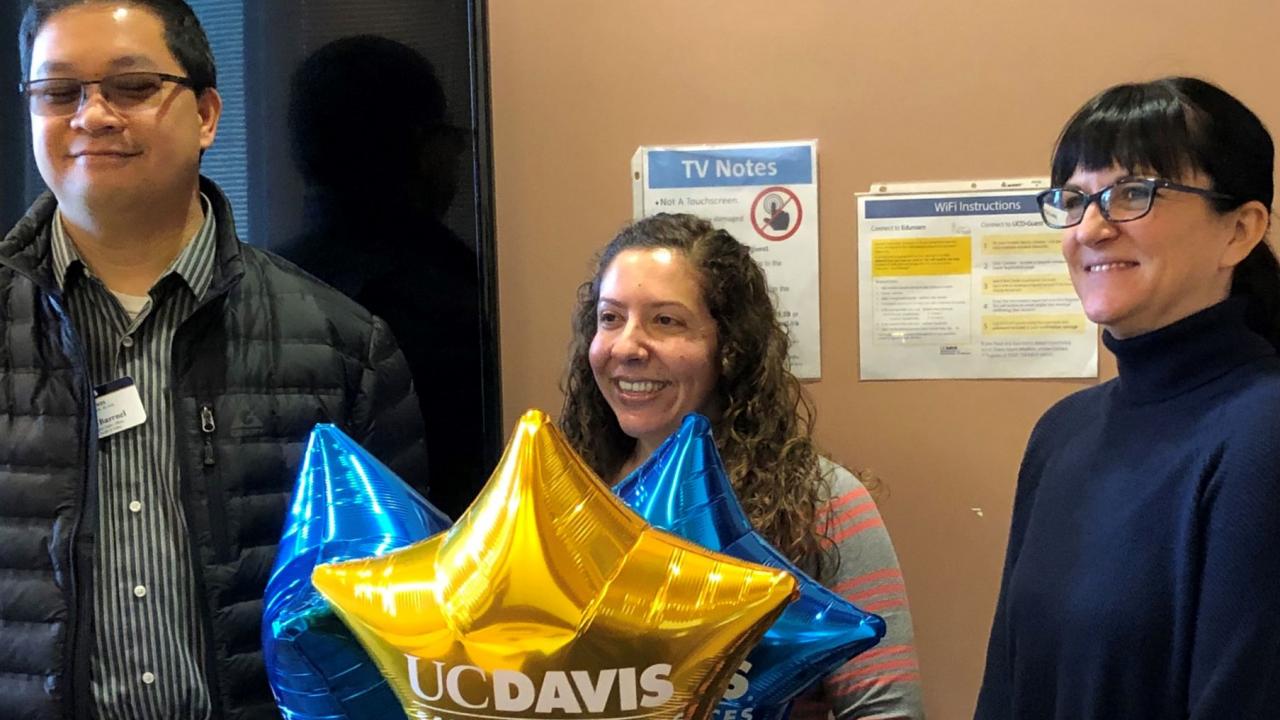 Congratulations go out to Vanessa Lieberman, FST's Department Safety Coordinator in Biosafety and a Lab Assistant in the Harris Lab, who has won the UC Davis Safety Star Award for the 4th quarter of 2019!
Two separate nominators submitted Lieberman's name for the award: Philip Barruel, the Campus Biological Safety Manager, and Dr. Erin DiCaprio, Cooperative Extension Specialist in the Department of Food Science and Technology.
The recognition was, in part, due to the assistance Vanessa provided to EH&S in helping to write a new SOP on waste materials containing some types of pathogenic E. coli, as well as in testing alternative lab tools designed to reduce injury.
Becky Grunewald, EH&S Lab, Field and Radiation Safety Program Manager and Philip Barruel surprised Vanessa at a lab meeting January 23rd with balloons and her award certificate.
Category