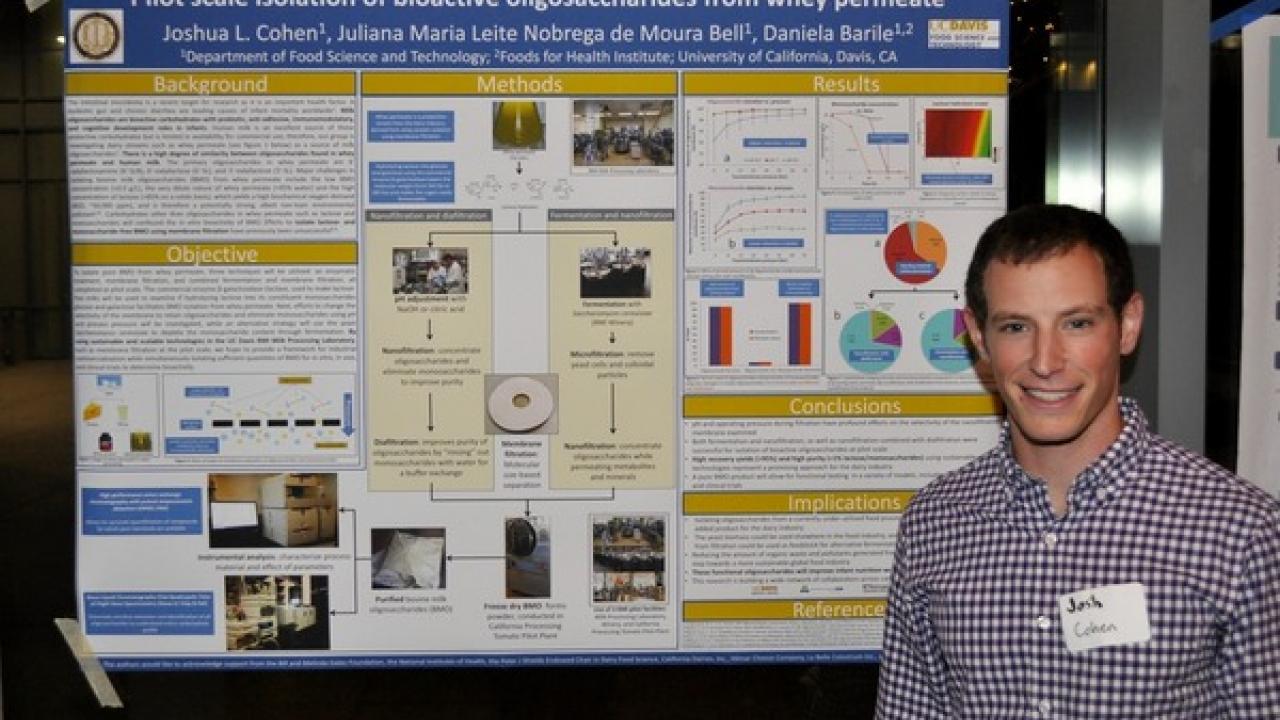 The Robert Mondavi Institute for Wine and Food Science hosted their annual Graduate Student Research Poster Competition on December 10 during the FST/VEN Research Symposium. Graduate students from the departments of Food Science & Technology and Viticulture & Enology took part in the competition, which awarded $1,500, $1,000, and $500 for first, second and third place, respectively. 

The winners were: 

First Place: Joshua L. Cohen for his poster, "Pilot scale isolation of bioactive oligosaccharides from whey permeate" 

Second Place: Gordon A. Walker, a grad student in Viticulture & Enology 

Tie for Third Place among three FST students: Yamile Mennah-Govela, Nina Kirmiz, Randall Robinson 

This is the first time in 6 years that there was a tie for 3rd place. The judges were John Ashby, Riccardo LoCascio, Glenn Nedwin and Sharon Shoemaker, who volunteered their time to review, evaluate and score all the poster entries. 

Congratulations to all! 
Category