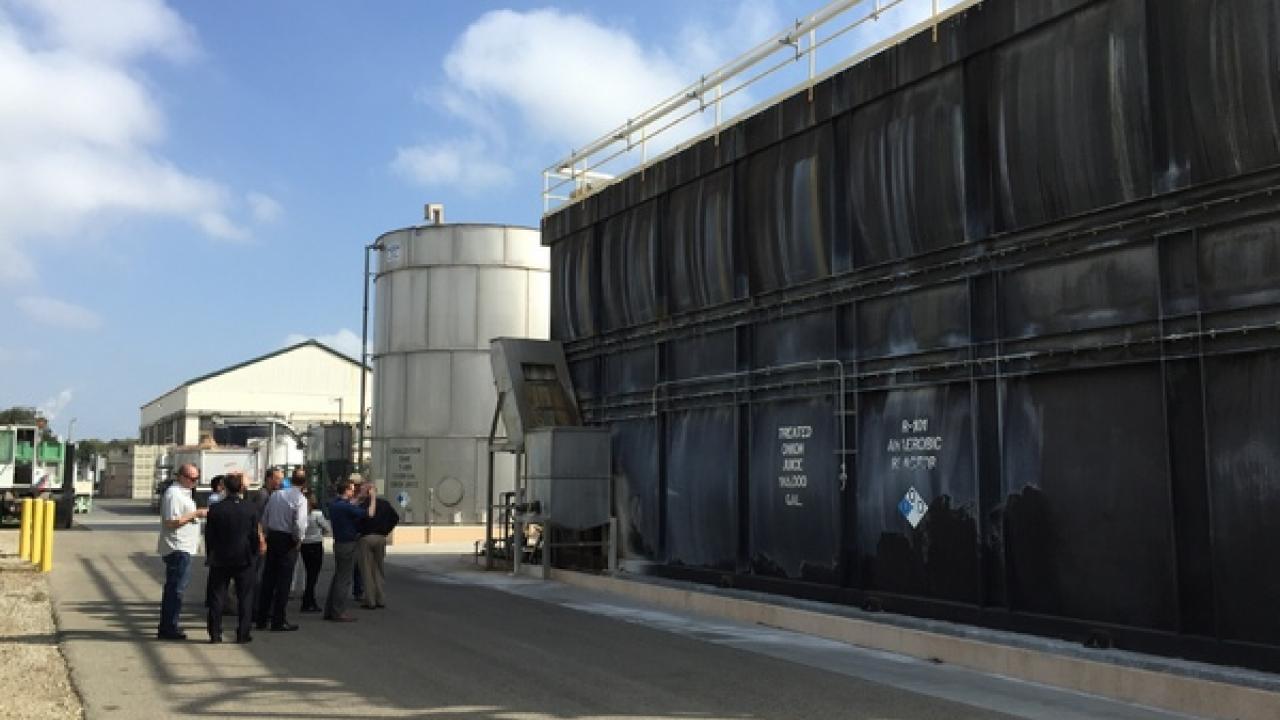 Assistant professors Ned Spang and Chris Simmons visited southern California on September 22 for two site visits with innovative food production companies, Gills Onions and Houweling Tomatoes. They were accompanied by Ben Finkelor (Executive Director of the UC Davis Energy Efficiency Center) and a number of representatives from the Southern California Gas Company. 

At Gills Onions in Oxnard, the group toured the on-site anaerobic biodigester where the company converts the onion waste (300,000 pounds daily) from the plant to biogas and then feeds the gas to a pair of 300-kilowatt fuel cells for electricity production. To build on their existing work the group discussed the potential of future projects to convert the existing biodigester to a "high solids" biodigester and potentially recycling their process wastewater for use in their cooling towers. 

They then visited Houweling Tomatoes in Camarillo, where they were given a tour of the vast greenhouse complex (125 acres) used to grow a variety of high value tomatoes, from cherry tomatoes to heirloom varietals. Houweling has installed a 13.2-megawatt cogeneration plant to simultaneously produce electricity, heat, and carbon dioxide to run the greenhouses while providing surplus electricity back to the grid. Given the company's commitment to the efficient use of resources on-site, they discussed an initiative to develop a data platform to track key performance indicators for water and energy use in real-time. 
Category