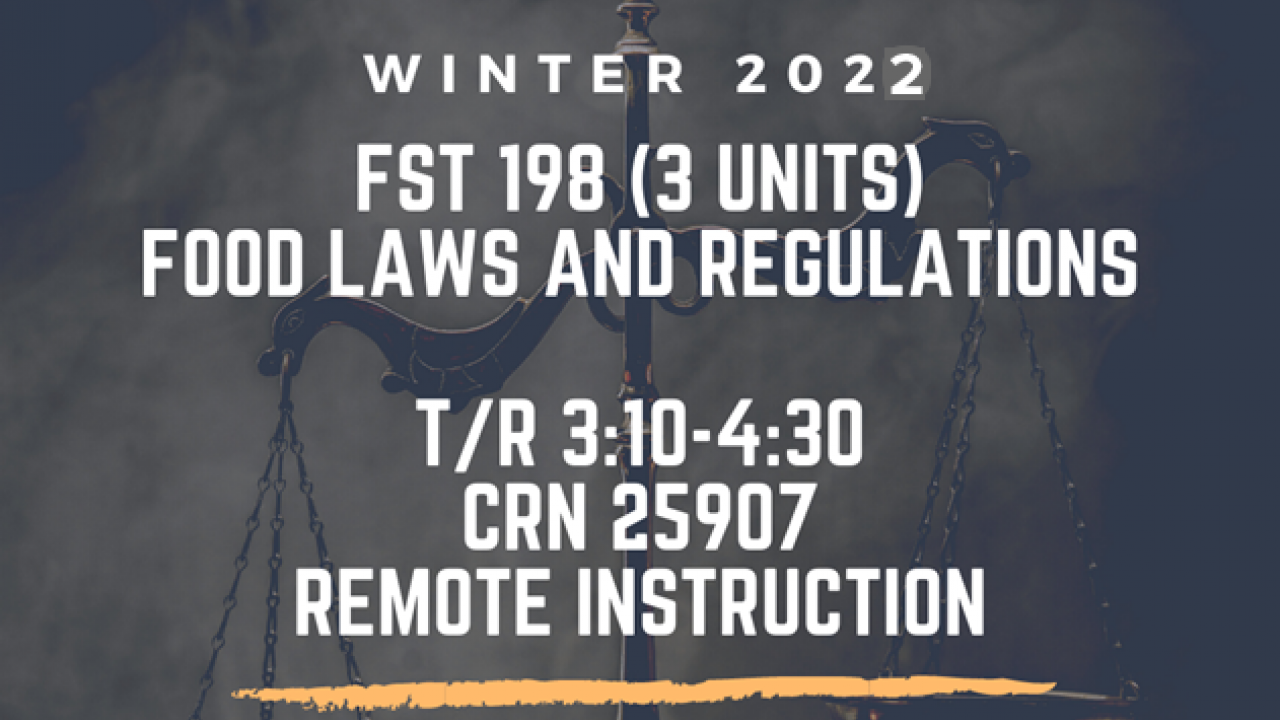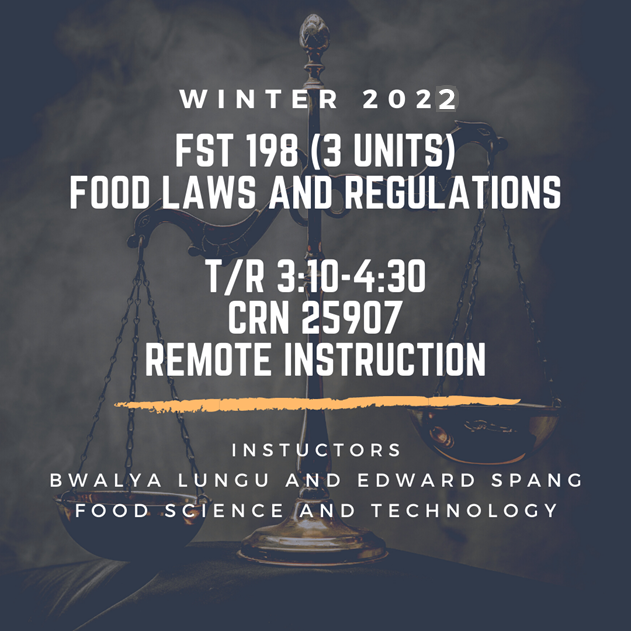 Food Law and Regulations (FST 198) - Winter Quarter 2022
(PDF announcement 318 KB)
(3 units) WINTER QUARTER 2022
Instructors
Edward Spang
Bwalya Lungu
Time: 3:10 - 4:30pm, Tu/Th
Remote Instruction
This three-credit class will provide an overview of the federal and state regulatory frameworks for food production and sales in the United States. The objective of the course is to provide students with a broad understanding of the food law and regulatory landscape to help prepare them for future careers in the food industry. Lectures and discussions will specifically include:
An introduction to the major food laws and regulations that affect the agricultural and food communities;
An overview of the food regulatory agencies that are tasked with keeping our nation's food supply safe from microbial, physical, and chemical contamination;
A review of regulations that specifically address food labeling, standards, misbranding, and adulteration;
Case examples of food fraud, food forensics, and litigation; and,
Discussions of the regulations pertaining to specific food categories, including: fresh produce; meat, poultry, and eggs; beer, wine, and spirits; and hemp/marijuana.
The course will be taught over ten weeks and will include a number of highly qualified guest lecturers. We will have two lectures per week presented in a seminar format. Classroom participation is an important aspect of this course, with students expected to engage significantly in classroom discussion.
Undergraduates: This course will count toward the 18-unit Restricted Elective requirement for Food Science.
Category