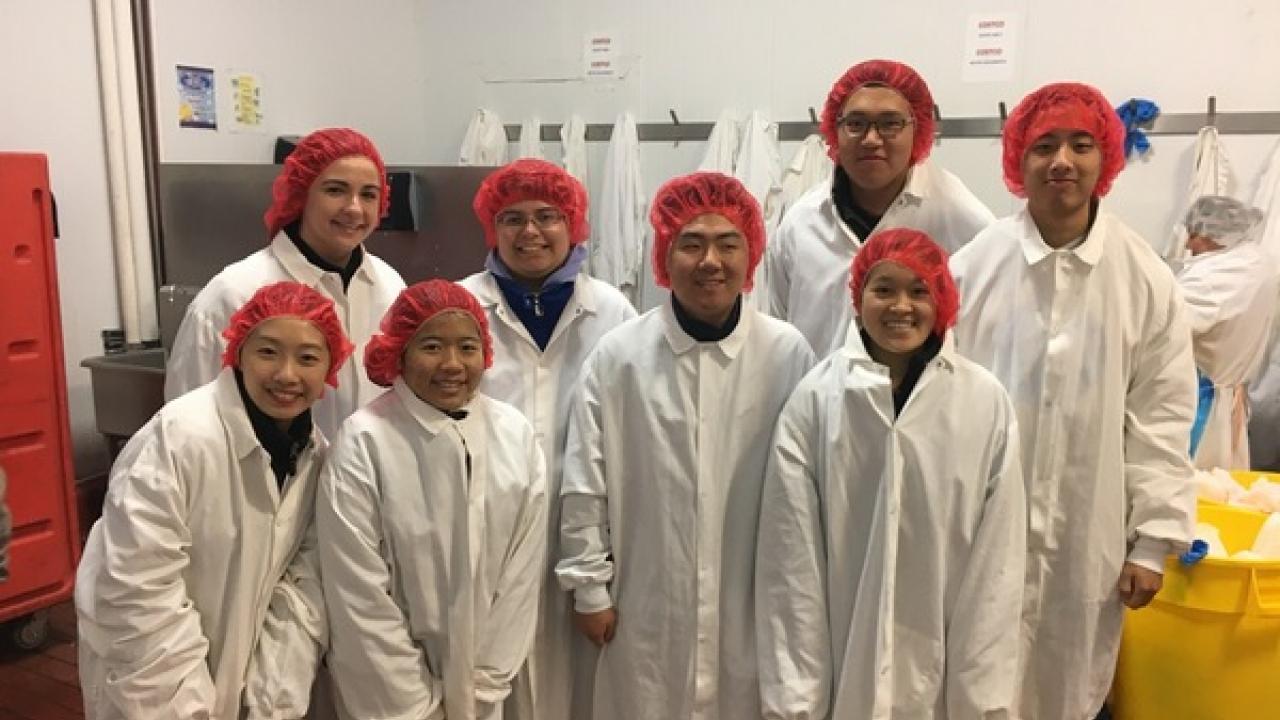 On Wednesday, November 15, student members of the Food Tech Club had the opportunity to tour GH Foods in Sacramento, the flagship fresh-cut processing facility of Renaissance Food Group (RFG). GH Foods is unique in that they produce a variety of products, from fruit trays to USDA and FDA sandwiches and salads, requiring numerous changeovers and allergen checks. 

The tour was led by McKenzie Cain, a Process Engineer and Commercialization Manager at RFG, who described in detail the entire production process and answered the students' questions regarding the facility and her own personal career path at RFG. 

The group learned about the various quality control checks that are necessary within production, such as determining Brix upon receiving raw material and the documentation required when producing each product. The students had the opportunity to observe and appreciate the hard work and manual labor that goes into producing such a high volume of fresh perishable products. 

After finishing the facility walk-through, the students had the opportunity to talk with the Vice President of Research and Development, Mary Aipoalani, who offered advice about selecting a career into the food industry. She stressed the importance of understanding the basics of food processing in order to be successful within management, regardless of your department. 

Between both speakers, the students developed an understanding of how what they are learning in school applies to a real-life processing facility.
Category