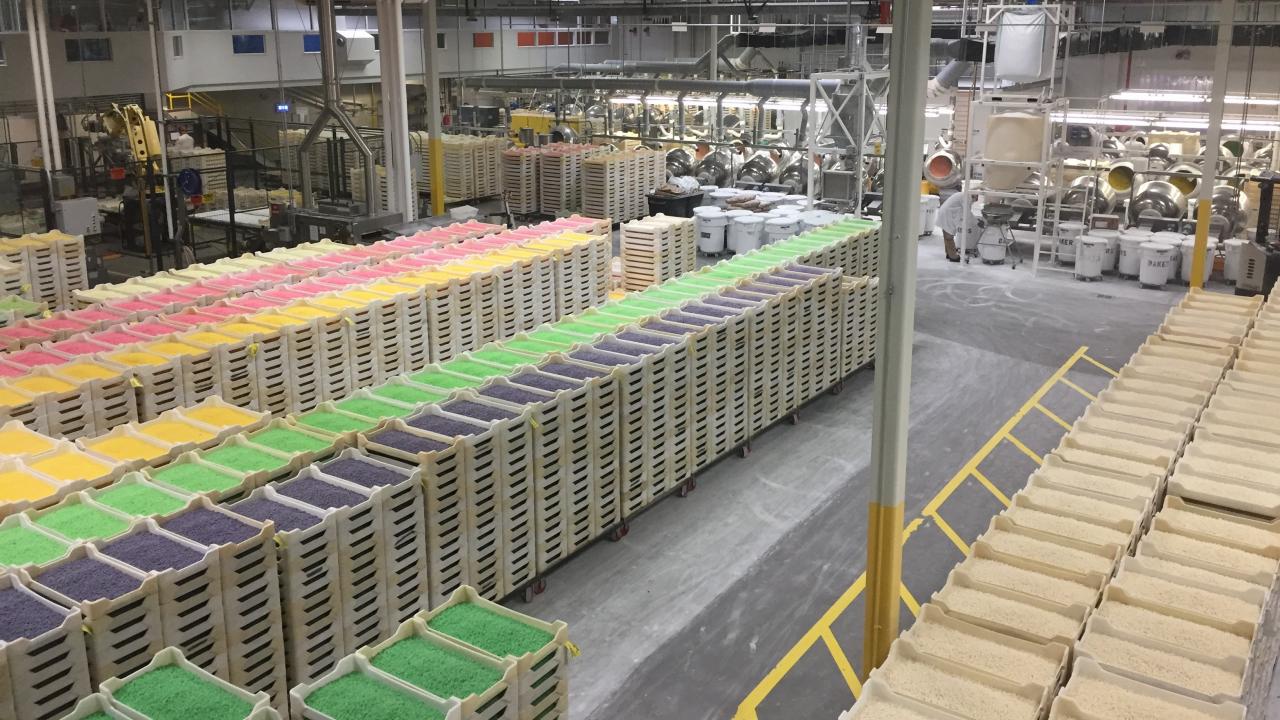 The UC Davis Food Science Graduate Student Association organized a tour at the Jelly Belly factory in Fairfield.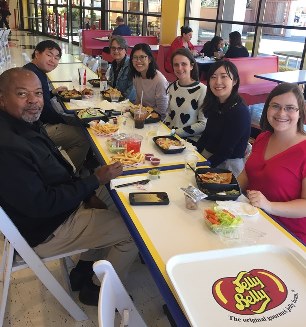 On February 21st, 2018, Food Science graduate students and visiting scholars went to visit the Jelly Belly factory.  They were warmly welcomed by Reg Nelson, Jelly Belly's Director of Global Procurement (who is also a member of the Food Science and Technology Department's industry advisory board), and Irena Miles, Director of Regulatory and Research & Development.
After going on a tour of the plant and witnessing every step of the making of the famous candy, the group sat down with a few UC Davis alumni for an interesting conversation on the diversity of positions in the food industry and the transition from academia to industry. They then enjoyed all sorts of bean-shaped sandwiches and pizzas for lunch at the visitor center before leaving with bags full of candy. 
Category