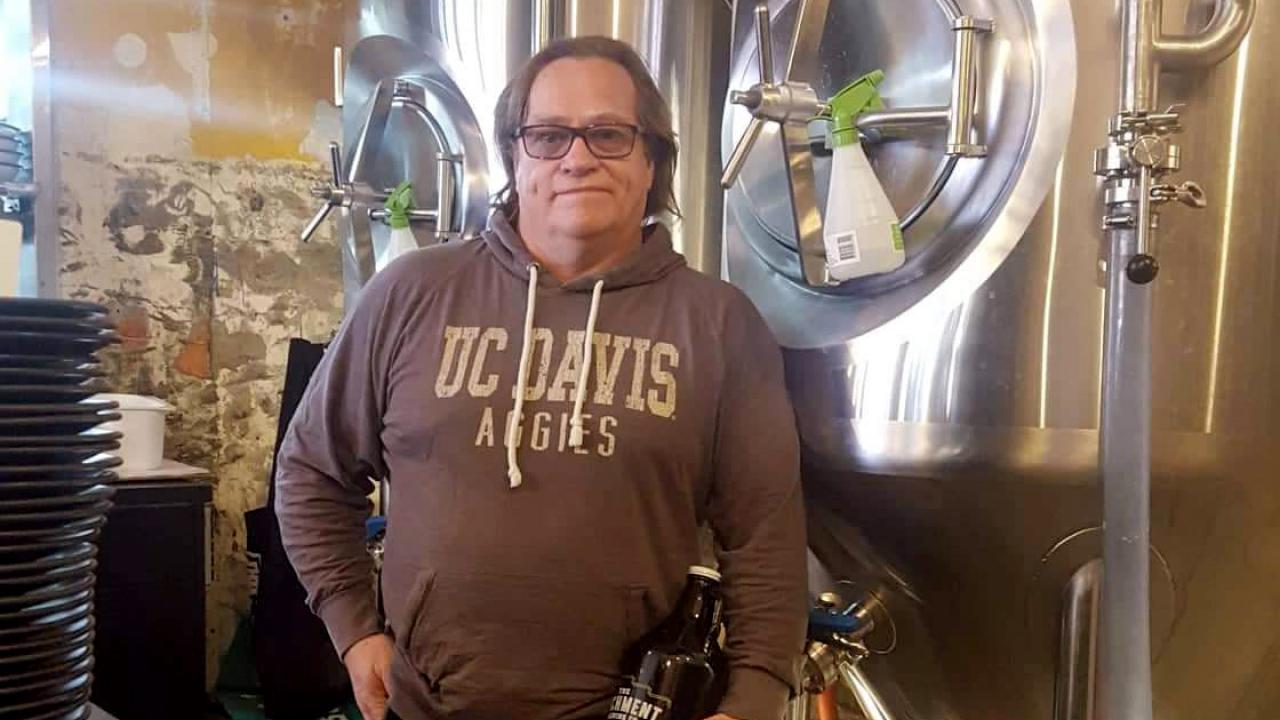 Glen Patrick Fox, a senior research fellow at Australia's University of Queensland, will become UC Davis' new Anheuser-Busch Endowed Professor of Malting and Brewing Science on July 1. Fox succeeds Charlie Bamforth, who held the position from 1999 until his retirement last year.
"Dr. Fox brings a strong international research program focused on cereal chemistry, grain science and advanced analytical methods that he has applied to understanding the malting and brewing process," said Linda J. Harris, chair of the Department of Food Science and Technology. "We look forward to continuing our department's longstanding reputation for excellence in brewing science under his leadership."
Fox will be an associate professor of brewing science in the food science department. As holder of the Anheuser-Busch Professorship, he will teach undergraduate courses in malting and brewing science, as well as mentor graduate students and conduct research in areas relevant to the brewing industry. He also will be working with UC Davis Continuing and Professional Education to offer various programs in brewing science.
"I'm excited about working with the amazing staff at UC Davis," Fox said. "I'm also excited about being involved in the upcoming challenges and opportunities facing the malting and brewing sectors."
The University of Queensland is a premier public research university in Australia. Fox served as a senior research fellow in the university's Centre for Nutrition and Food Science from 2010 to 2019. His main areas of research are in barley, malt and beer quality, with a focus on cereal starch structure and its impact on wort quality, fermentation efficiency and beer quality.
Fox earned his Ph.D. from Southern Cross University in the area of barley genetics related to barley and malt quality. He conducted postdoctoral research in food science at Stellenbosch University, South Africa, where he served as an adjunct professor. Fox also conducted research in Kenya on mycotoxins in maize, important food security work later recognized by the Global Change Institute.
He has more than 90 peer-reviewed book chapters and journal articles and is senior editor of the upcoming book, "Achieving sustainable cultivation of barley." In 2018, he was made a Fellow of the Institute of Brewing for his research contributions to the malting and brewing industries.
Category