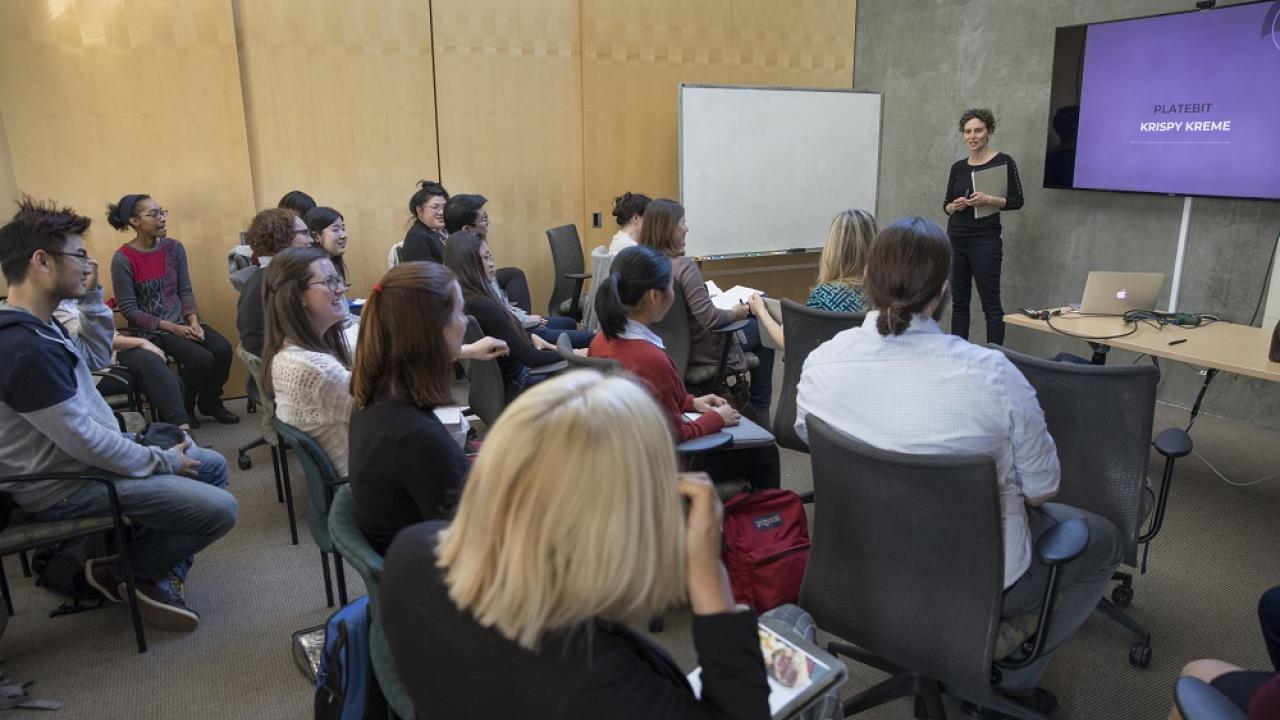 FST 298 Design Thinking for Food seeks to train the next generation of food system innovators to integrate social and technical approaches to addressing complex food system challenges by using the tools of Design Thinking and drawing on the insights of Food Studies. Design Thinking is an approach to innovation that takes technical feasibility and business viability seriously, but its unique strengths come from its insistence on centering the experience of people, including users, collaborators and stakeholders. Food studies is an interdisciplinary academic field that is sensitive to the systems, structures, values and beliefs that shape eating habits and the food system. Together these ways of thinking (food studies) and doing (design thinking) provide a path to food system innovation that is shaped – from the very questions being asked, to the interventions proposed and the way they are communicated – by the real concerns and experiences of the humans whose behaviors will ultimately determine whether the those innovations are taken up, thereby becoming solutions, or not.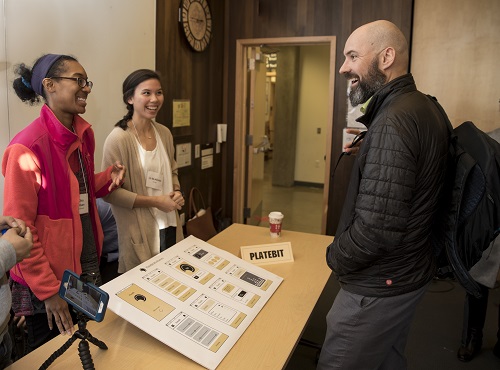 Students in Design Thinking for Food work in richly interdisciplinary teams, learning the skills of cross-disciplinary collaboration as they engage with stakeholders to address high impact food system challenges. Past classes have included clusters of students from both Food Science and Design, as well as students from English, Cultural Studies, Geography, International Agricultural Development, Biosystems Engineering, Nutrition Science, the Graduate School of Management MBA program, and others. The first two years the class focused on the challenge reducing food waste in dining services and involved a partnership with university dining services, but the focus will change going forward.
The class is co-taught by Charlotte Biltekoff and Lauren Shimek, who share a passion for training food system innovators to be human centered and conscious of social and cultural contexts. Professor Biltekoff is a scholar of the cultural politics of food and health in the US, trained in the humanities and serving jointly on the faculties of American Studies and Food Science and Technology. Dr. Shimek is the founder of Food.Tech.Design, holds a PhD in Food Science from UC Davis, and spent over 9 years building and co-leading the Food Studio at the global design company IDEO, which is known for its work in developing, applying and disseminating the tools of Design Thinking. The class is generously supported by a grant from the UC Davis Innovation Institute for Food and Health.
Learn more at  designthinkingforfood.weebly.com
Category