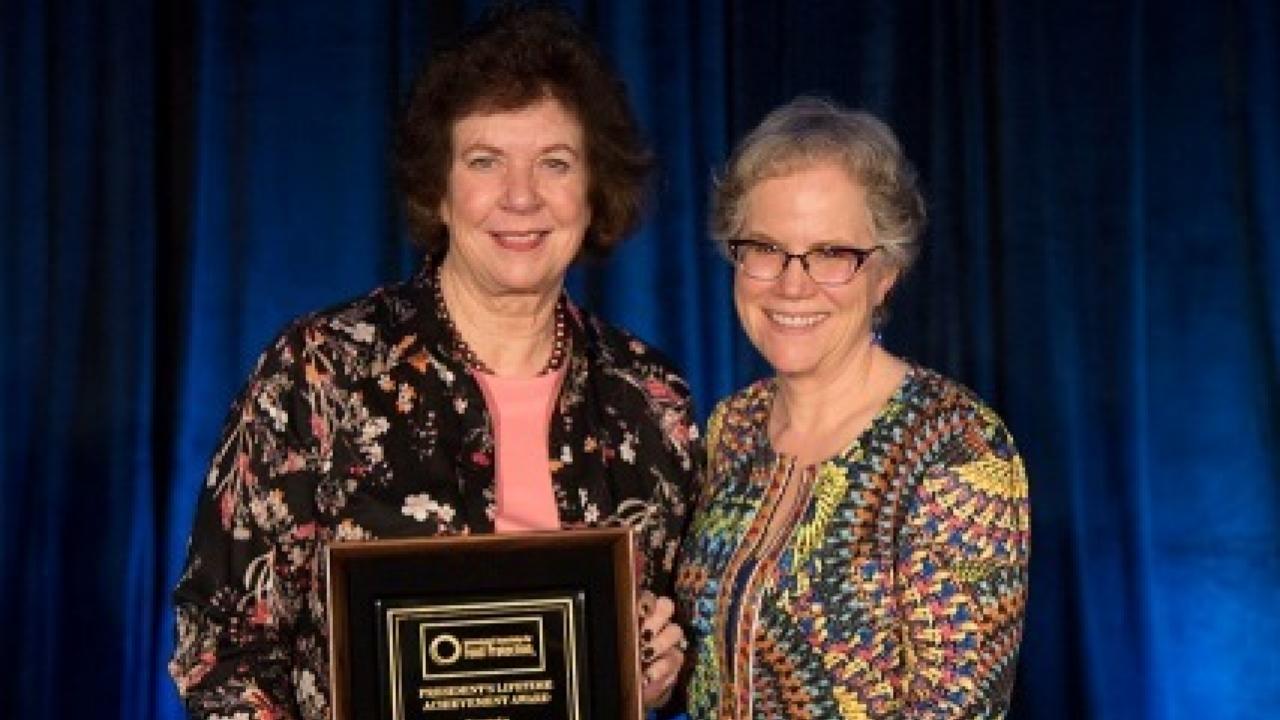 Christine Bruhn is the recipient of the 2017 International Association for Food Protection's Lifetime Achievement Award. Association President Linda Harris noted that this award recognizes an individual who has made a lasting impact on "Advancing Food Safety Worldwide" through a lifetime of professional achievement in food protection. 

Throughout her professional career Dr. Bruhn developed an internationally recognized and influential food safety program. She pioneered research on consumer attitudes toward new technologies such as food irradiation, high-pressure processing, and genetic engineering. Her work revealed consumers' handling practices related to meat, poultry, produce, and nuts. She developed educational programs that documented changes in knowledge and behavior and helped develop a physician's educational program on food allergies, as well as a booklet for the food-allergic individual. 

Congratulations to Dr. Bruhn!
Category