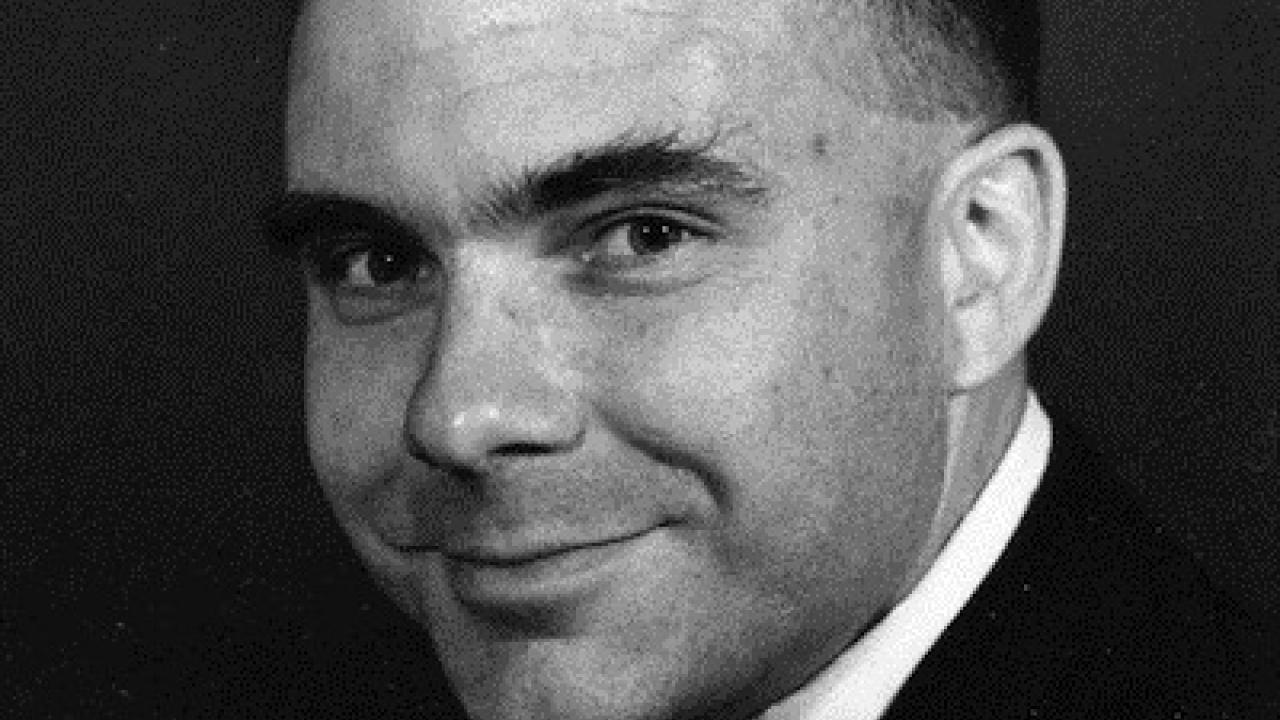 Professor Emeritus William Chancellor died on February 16.  His family was with him and he died peacefully.  He was 85.
Dr. Chancellor joined the department of Biological and Agricultural Engineering in 1957 and he worked and taught on topics relating to soil mechanics, soil-machine relations, vehicle stability and traction, forage harvesting and handling, rice production and processing, economic optimization of farm equipment use, agricultural technology for developing nations, energy relations in agricultural production, and many others.  He was a global authority on smallholder farm mechanization. Following on his early interests in information theory, he was one of the first to recognize the interconnection and substitutability of information and energy in developing more advanced, efficient and sustainable food production systems.  With an encyclopedic knowledge of everything in the agricultural engineering field, and many other fields as well, he was also the author of a pioneering searchable database of articles and other information that earned him a Presidential Citation from the American Society of Agricultural Engineers (ASAE, now ASABE) in 1996.
He held a deep concern for the needs and welfare of his students who have continued his work and influence around the world.  Few would have realized when Chancellor retired in 1994 after 37 years with the University, as he remained a notable presence in the department and on campus and if approached for advice or assistance, selflessly provided the benefit of his experience, insight, and wisdom.  He was the recipient of numerous awards serving as testament to the wide recognition and significance of his work, including election to the National Academy of Engineering in 2005.  Prior to his passing and in recognition of his great service to the campus, he was awarded the UC Davis Medal that will be presented in his honor at the College of Engineering commencement in June.
Current chair of the department, Dr. Bryan Jenkins writes "Bill was a brilliant scholar, teacher, and mentor.  His passing is a great loss for the department and the University.  My condolences to his wife and daughter and the rest of his family and friends who have been steadfast in their support.  Bill will be well remembered."
Details of his memorial are below:
William J. Chancellor Memorial Symposium
Friday, 21 July 2017
University of California, Davis
In celebration of Professor William J. Chancellor and the extraordinary contributions he made to the University and the agricultural engineering profession throughout his distinguished career, the Department of Biological and Agricultural Engineering will host a memorial symposium in his honor on Friday, 21 July 2017 at the campus of the University of California, Davis.  Program details will follow.  Bill joined the department in 1957 and was world-renowned for his encyclopedic knowledge and his visionary work in soil dynamics, energy and information, and agricultural development.  We hope that you can join us for this event in helping to recognize this remarkable and inspiring teacher, mentor, scholar, and friend.
Category