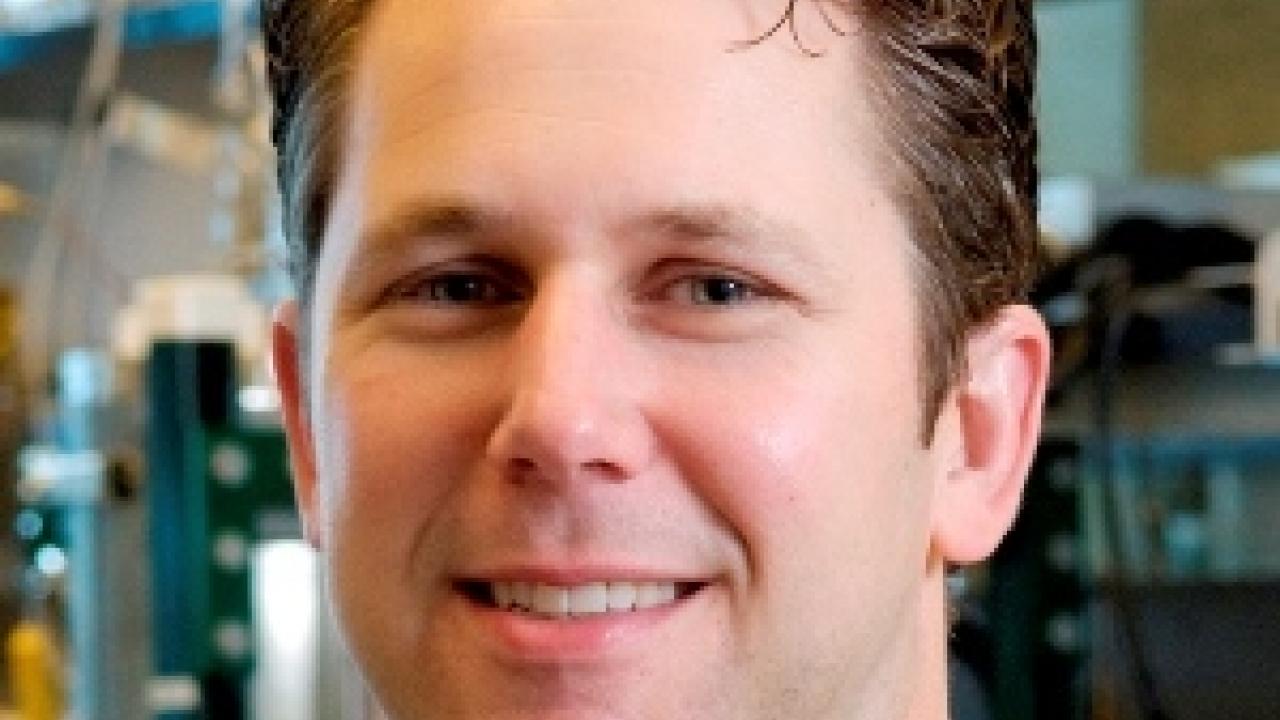 In April Dr. Ron Runnebaum joined the Department of Viticulture and Enology from Siluria Technologies, a San Francisco-based start-up company that is developing catalyst technologies to convert natural gas to fuels and chemicals. He has a joint appointment in Chemical Engineering and Materials Science. After earning a BS in Chemical Engineering from the University of Notre Dame, Prof. Runnebaum led product innovations and cost optimization projects for the Pampers diapers and Charmin bath tissue businesses as a Research & Product Development Engineer at The Procter & Gamble Co in Cincinnati. 

Deciding that he was interested in making wine, Prof. Runnebaum received his MS in Viticulture and Enology at UC Davis working with Prof. Hildegarde Heymann on a project to understand the physical basis of mouthfeel. While at UC Davis, he was awarded a Chevalier Laureate grant from the Chevaliers du Tastevin Foundation to learn from Frédéric Mugnier of J. F. Mugnier in the village of Chambolle-Musigny, Burgundy, France. He has also worked in the cellars of Hanzell Vineyards and Acacia Winery, in Sonoma and Napa, California, respectively. 

Following his MS degree, Ron decided to continue on to pursue his Ph.D. in the Department of Chemical Engineering and Materials Science at UC Davis with Prof. Bruce Gates and Prof. David Block working on the catalytic conversion of biomass to value-added chemicals and fuels. Finally, prior to joining Siluria Technologies, Prof. Runnebaum completed a postdoctoral fellowship at the University of California, Berkeley, also in aspects of chemical catalysis, where his work was published in journals such as Nature Nano, J. Am. Chem. Soc., and ACS Catalysis. 

His research program aims to combine his interests in sustainable winemaking with his research background in nanomaterials, adsorption, heterogeneous catalysis, and reaction engineering. Winemaking-related projects include 1) Developing materials to capture CO2 and volatile organic compounds, especially from fermentation; 2) Developing fundamental understanding for the production of chemicals from winery waste streams; and 3) Designing solid-state materials for the replacement of solution-based treatments, particularly those that could improve sustainability. In addition, Dr. Runnebaum continues to investigate fundamental structure-activity relationships in chemical adsorption and reaction by nanomaterials, including zeolites and supported organometallic clusters. 
Category