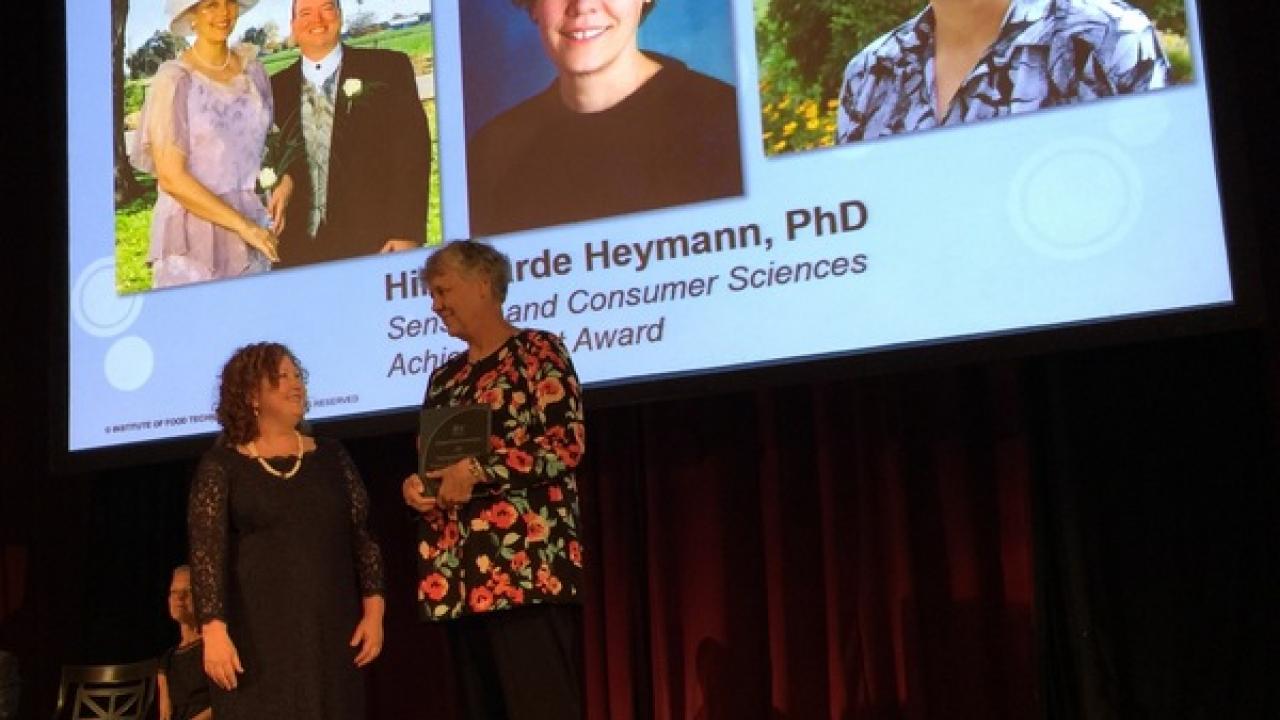 Congratulations to faculty and alumni who received awards at IFT's annual meeting: 

UCD Viticulture & Enology Professor Hildegarde Heymann received the Sensory and Consumer Sciences Achievement Award. She received her PhD under Ann Noble. 

Stephen Taylor Professor and co-director of the Food Allergy Research and Resource Program at the University of Nebraska received the Nicolas Appert Award. Steve got his PhD in biochemistry at UC Davis under Al Tappel. 

David Julian McClements, professor of Food Science at the University of Massachusetts, Amherst, received the Babcock-Hart Award and was elected a Fellow. McClements did his postdoctoral research at UC Davis. 

Congratulations to all! 
Category