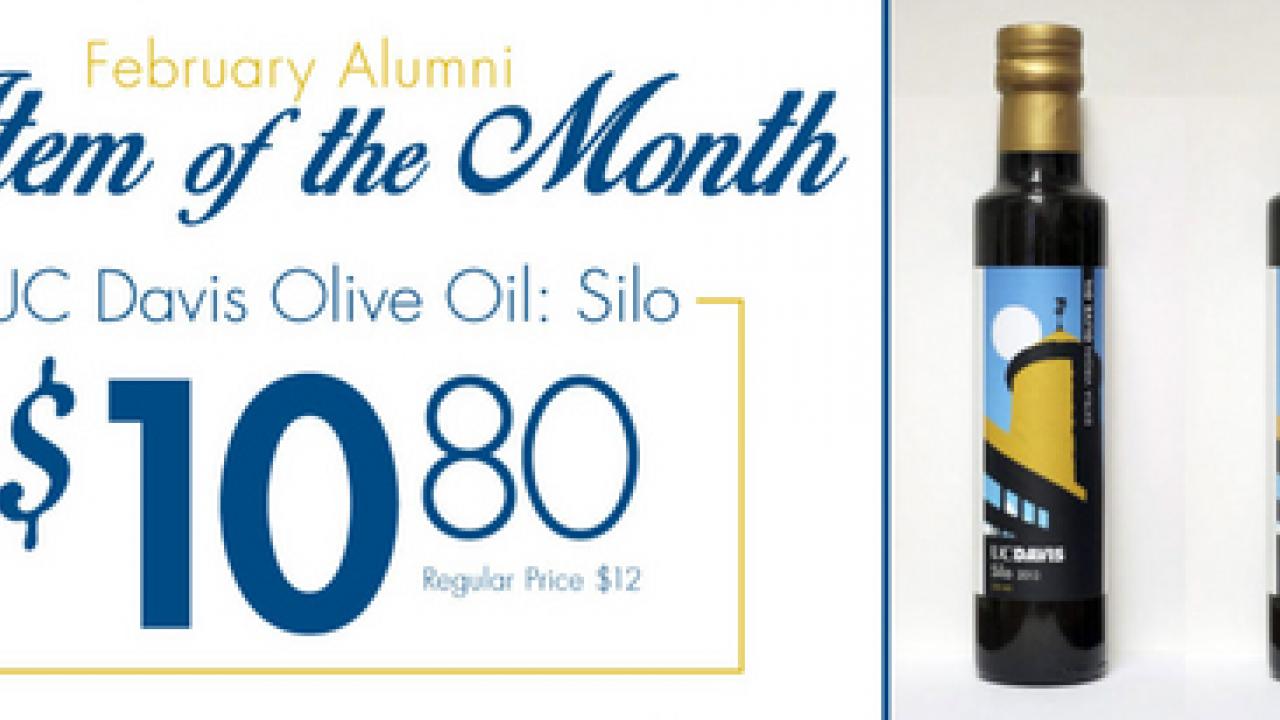 During February you can purchase the UC Davis Silo olive oil at a reduced price. 

Silo is a balanced fruity oil with the flavors of ripe olives and bananas, along with floral and nutty notes and a buttery finish. Enjoy Silo drizzled over salads, bread, pastas and stews. 

Your purchase of this bottle provides support for the self-funded UC Davis Olive Center at the Robert Mondavi Institute for Wine and Food Science. The center seeks to do for olives what UC Davis did for wine. 

Click here to find this oil and other Olive Center products.
Category