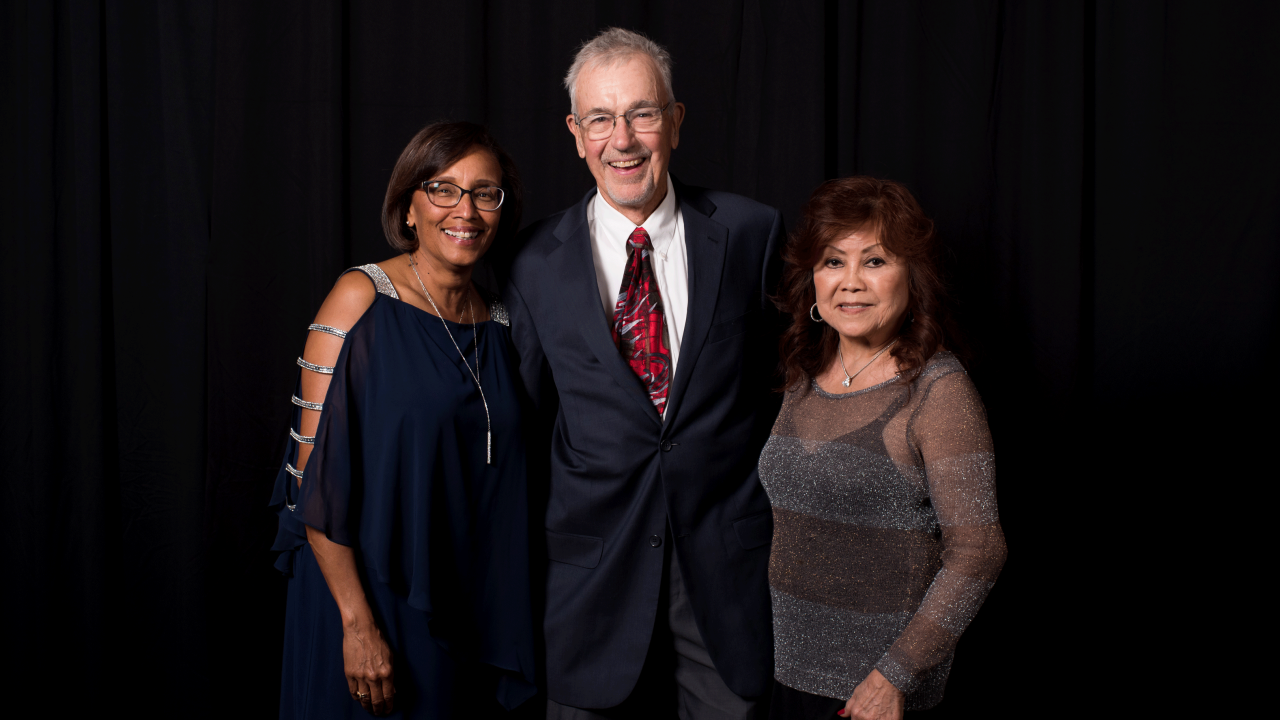 By
CAES Communications Staff, June 15, 2023
Seiber spent more than two decades at UC Davis (was FST Chair from 2009-2011)
James "Jim" Seiber, a renowned environmental chemist whose work kickstarted research into the effects of air pollution and who spent decades at UC Davis dedicated to teaching, research and service, died earlier this month. He was 82.
Over the course of more than 25 years and during two different stints, Seiber mentored students, supported faculty, published hundreds of research papers, served as an associate dean and edited many scientific journals.
He and his wife, Rita, established the James and Rita Seiber Agricultural and Environmental Chemistry Fellowship, the James and Rita Seiber Fellowship for Innovation in International Agricultural Research and the James and Rita Seiber International Graduate Student award, in addition to supporting environmental toxicology research, the Mondavi Center and the International Center Building Fund.
"Jim's dedication and contributions to UC Davis and his pioneering work in agriculture and the environment are immense — he was an outstanding department chair, associate dean and, along with his wife Rita, a committed and generous philanthropist," Dean Helene Dillard said. "His legacy of accomplishments and dedication have left an indelible mark, and we will miss him deeply."
Seiber was a research chemist at Dow Chemical Co. for three years before joining academia.
He taught in the Department of Environmental Toxicology from 1969 to 1992, with a term as chair from 1977 to 1983, and was instrumental in expanding the department's scope of work and research from analyzingpesticide residues to studying environmental and agricultural chemistry, risk effects, toxicants and other subjects.
He was particularly interested in the health effects of wood burning and how fog in the Central Valley could transport pesticides through the air.
"His work laid the groundwork for later discoveries that air pollution kills more people than any other pollution by far," said environmental toxicology Chair Robert Rice.
For one year beginning in 1978, he was acting director of the UC Davis Food Protection and Toxicology Center.
He also served as associate dean of research for the college from 1986 to 1992.
Seiber left UC Davis in 1992 to lead the Center for Environmental Sciences and Engineering at the University of Nevada, Reno, until 1998, after which he became the director of the U.S. Department of Agriculture's (USDA) Agricultural Research Service's Western Regional Research Center until 2010. From 2008-2010, he also served as the acting director of the USDA Southern Regional Research Center in New Orleans. From 1998 to 2014 he was the editor for the American Chemical Society's Journal of Agricultural and Food Chemistry.
Seiber returned to campus to serve as chair of the Department of Food Science and Technology from 2009 to 2011 before retiring and becoming an emeritus professor who could be counted on to teach, mentor and be seen biking around campus.
"He was quite generous in helping students in various ways," Rice said.
He was frequently invited to speak at conferences nationally and overseas, helped organize symposiums and panels and was instrumental in developing coursework for universities in China, Hong Kong and Thailand. He was invited to speak at events in Australia, Brazil, Canada, Korea, Pakistan and elsewhere.
Seiber was a gracious colleague, always willing to help, approachable and generous with his time and knowledge, said Distinguished Professor Ron Tjeerdema, a former executive associate dean for the college and prior chair of the Department of Environmental Toxicology who first met him as a student in the 1980s.
"He's probably one of the most thoughtful professors that I've ever known," Tjeerdema said. "It's a loss for the whole campus and beyond."
Seiber's contributions did not go unnoticed. He became a fellow of the American Association for the Advancement of Science in 2013. 
In 2018 the College of Agricultural and Environmental Sciences honored him with an Award of Distinction, becoming the first faculty to win in the emeriti category. The American Chemical Society's Agrochemicals Division awarded him a Lifetime Achievement Award in 2020 and the Department of Environmental Toxicology did the same in 2021.
Media Resources
Communications Department, College of Agricultural and Environmental Sciences, 530-650-6807
Category