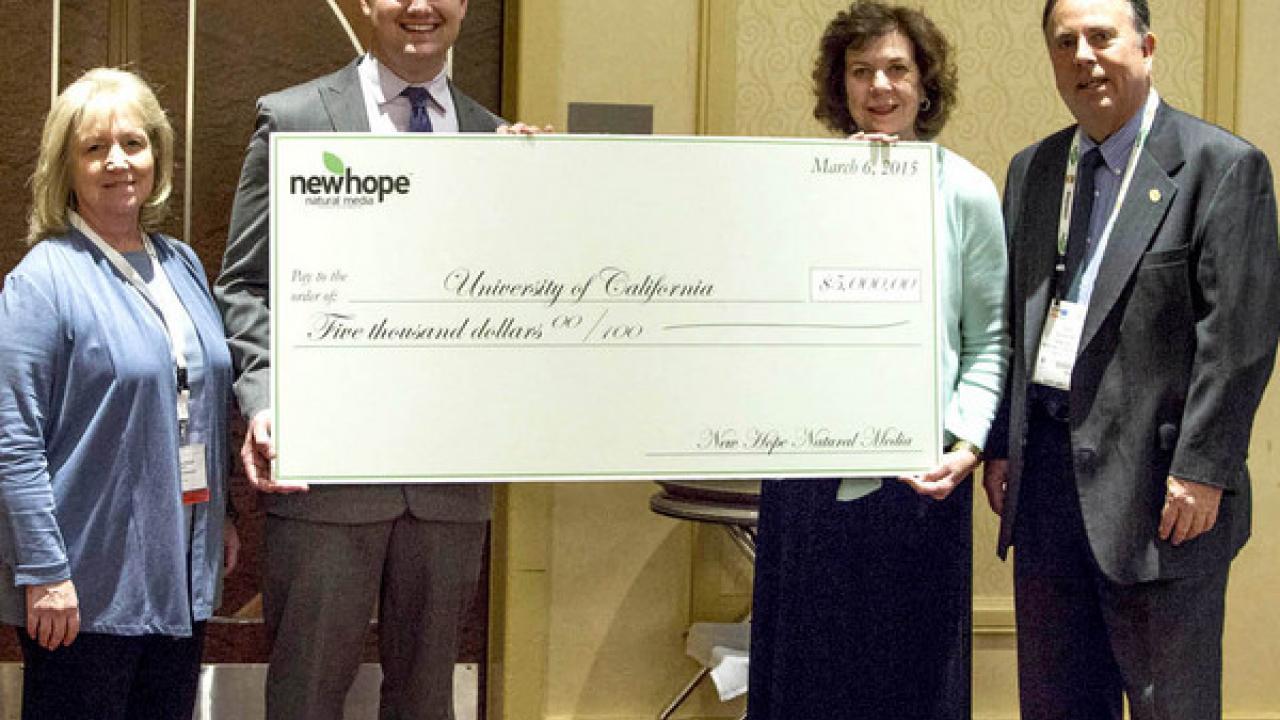 Food science students seeking jobs and employers seeking food science students came to the table at a speed networking event held in February. Hosted by the Department of Food Science and Technology and the Food Tech Club, the event was a new way to connect students with industry opportunities for internships and careers. 

Nearly 80 food science students spent an hour rotating between tables staffed by more than 20 industry representatives. Short, timed sessions gave students a chance to learn about several different companies and to hand out resumes and impress potential employers. "This event gave us a wonderful platform to connect to the current students who are planning ahead and seeking industry experience," said Theresa Leung '09 MS '11, "It was extra special as an alumna to see all the familiar faces and have a chance to provide coaching to the current students." 

Companies in attendance ranged from new producers like NannyO's to established brands such as Campbell's and Albertsons Safeway. "We really appreciated the opportunity to talk to students and see the great talent coming out of Davis," said Ellie King of the National Food Lab. 

Student participants were enthusiastic as well. A few weeks after the event, brand new alumna Kelly Hutmacher said she had accepted a job at the National Food Lab. Hutmacher's job offer grew from a conversation she had with Ellie King at the Speed Networking event. "I followed up with an email, she passed along my resume, and they contacted me," said Hutmacher. "That's the power of networking!" 

The productive evening was made possible, in part, by donors to the Department of Food Science and Technology. 

Over the years, members of the Food Science Leadership Board and other alumni and friends have provided generous unrestricted support to ensure the department chair can invest in students and take advantage of opportunities. 

Penton Media, founder of the Natural Products Expo, has become a regular supporter of the department thanks to the connection with board member Dan Rosson. Jack Cooper '71 of Silver Springs, Maryland, had such a wonderful undergraduate experience in food science, he personally supports the Food Tech Club and the department as a whole. They are just two of the many donors who help the department and support programs such as Speed Networking. 

Alumni and friends interested in staying abreast of department news should "Like" our Facebook page or join the alumni group on LinkedIn. To make a gift to the Department of Food Science and Technology, visit our online giving page or contact Melissa Haworth at mdhaworth@ucdavis.edu or 530-979-1440 for more information. 
Category